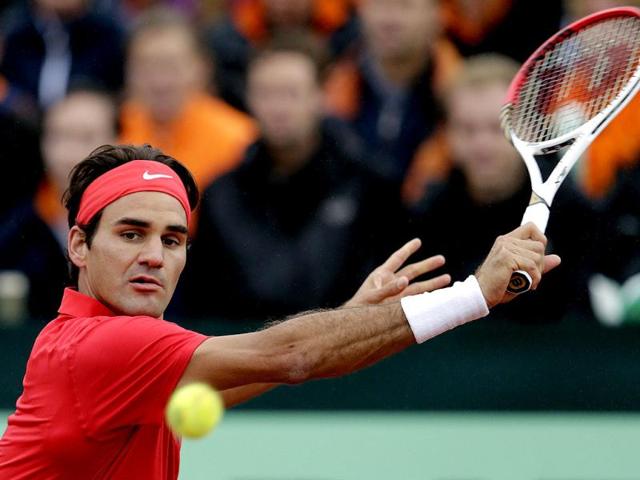 Cilic upsets Federer in second US Open shocker
Marin Cilic completed a sensational set of semi-final shockers by upsetting 17-time grand slam winner Roger Federer 6-3 6-4 6-4 on Saturday to reach the final of the US Open.
UPDATED ON SEP 07, 2014 12:06 PM IST
Marin Cilic completed a sensational set of semi-final shockers by upsetting 17-time grand slam winner Roger Federer 6-3 6-4 6-4 on Saturday to reach the final of the US Open.
Croatian 14th seed Cilic's opponent in Monday's final will be 10th seed Kei Nishikori of Japan, who sent world number one Novak Djokovic out of Flushing Meadows with a stunning 6-4 1-6 7-6(4) 6-3 victory.
The powerful 6-foot-6 (1.98 m) Cilic had lost all five previous meetings with the Swiss master but was in charge from the outset, with his booming service game and heavy groundstrokes which Federer failed to find an answer for.
Cilic completed his dismissal of second seed Federer with three aces and a sizzling backhand winner up the line as he served a love-game to finish a fast one hour 45 minute demolition of the grand slam king.
"Just amazing day for me," said Cilic, who smashed 43 winners, including 13 aces. "To be able to play like this I never dreamed of. I think today was my best performance ever in my career."
Federer said the reason for his defeat was not complicated.
"It's fairly simple," the 33-year-old Swiss said. "I think Marin played great. I maybe didn't catch my best day, but I think that was pretty much it in a nutshell."
Cilic was playing in his second grand slam semi-final after reaching the last four in the 2010 Australian Open, while fellow giant-killer Nishikori was in unchartered slam territory.
"I think that's going to be a sensational day for both of us," said 25-year-old Cilic, the first Croat to reach a grand slam final since his coach Goran Ivanisevic won Wimbledon in 2001.
"I'm extremely happy to be in the final, the first time in my career. I'm just going to enjoy, be happy and try to win."
The twin surprises created the first grand slam final in nine years that does not include at least one of the 'Big Three' in tennis - Federer, Djokovic and Rafa Nadal - dating back to the 2005 Australian Open which pitted Marat Safin against Lleyton Hewitt.
Confident Cilic
Federer was broken in startling fashion in the fourth game of the match after taking a 40-love lead on serve. After four winners and one of his own errors, Cilic suddenly led 3-1 and used his blistering delivery to serve out the set.
The confident Croat then broke Federer in the first game of the second set and served it out to leave the Swiss on the brink.
Federer, who overcame a two-sets deficit to beat France's Gael Monfils in the quarter-finals, broke to lead 2-0 in the third set but Cilic dashed his hopes of another epic comeback by breaking right back.
Two big Cilic winners in the seventh game sealed another break leaving him well on his way to victory.
"I was feeling good. I was feeling fine," Federer said.
"I just think if I could have stayed longer with him in the first set, I felt like there was a proper match going on. But I think him playing with the lead he played with no fear and just full-out confidence.
"Credit to him for playing incredible tennis."
Federer's grand slam victory drought stretched to nine since his 2012 Wimbledon triumph but he remained philosophical about it.
"I think it's exciting for the game to have different faces from time to time," he said. "At the same time, I think people still enjoy seeing the guys they have seen for a while or often in the big matches.
"But I think it's definitely refreshing to some extent. It's big for Croatia and big for Japan...on sporting terms and tennis terms."
Close