Various testimonies surfacing from the non-Chinese world reveal that Beijing has in fact intensified its operations against Uyghurs by putting more people in internment camps during the pandemic times.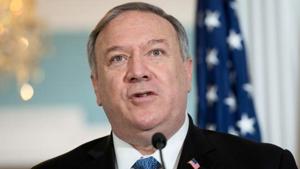 Updated on Dec 15, 2020 01:50 PM IST
Washington |
By
Asian News International | Posted by Nilavro Ghosh
Sayragul Sautbay, a victim said that on every friday muslims were forced to eat pork at the camps, this is a part of the Chinese policy of 'secularization' in the Xinjiang region, which also includes plans to promote and expand pig farming.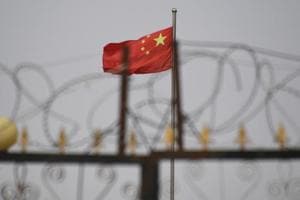 Updated on Dec 04, 2020 06:03 PM IST
Stockholm |
By
Asian News International | Posted by Ayshee Bhaduri
Even without unsettling eleventh-hour moves, an incoming Biden administration will be confronting a more emboldened Beijing, reported SCMP.

Updated on Nov 09, 2020 09:38 AM IST
Hong Kong |
By
Asian News International | Posted by Kanishka Sarkar
US rally by Uyghur American Association slams Chinese Communist Party, on 71st National Day of the People Republic of China, for putting a million or more Uyghurs and other Muslim minorities into detention camps and prisons in Xinjiang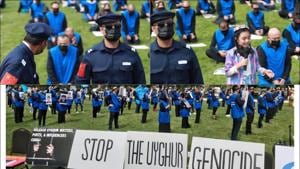 Updated on Oct 03, 2020 12:25 PM IST
Washington DC [US] |
By
Asian News International | Posted by Zarafshan Shiraz
'Culture and religion are severely restricted and we have seen credible reports of forced labour and forced birth control': Western nations rebuke China at UNHRC over human rights violations in Xinjiang, Hong Kong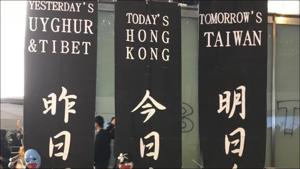 Updated on Sep 27, 2020 10:23 AM IST
Geneva [Switzerland] |
By
Asian News International | Posted by Zarafshan Shiraz