Latest from kingfisher airlines
Fugitive liquor baron Vijay Mallya has been in the UK since March 2016. He is on bail on an extradition warrant executed by the Scotland Yard on April 18, 2017.

Updated on Jul 11, 2022 11:00 AM IST
By
HT News Desk
| Reported by Utkarsh Anand | Written by Aryan Prakash
Vijay Mallya is accused in a bank loan default case of over ₹9,000 crore involving his defunct Kingfisher Airlines and is presently in the United Kingdom.


Published on Jun 05, 2021 03:47 PM IST
Justice Nariman has recused himself from the case. Chief Justice Bobde will reconstitute the bench that will hear the case.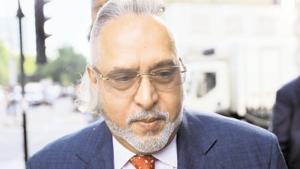 Updated on Jan 20, 2020 05:41 PM IST
Hindustan Times, New Delhi |
By
Murali Krishnan