Over 200 central government personnel are engaged in locust control operations across various states in India. In addition to this, 20 spray equipments have been received and are deployed for locust control, the government said.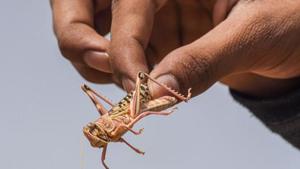 Updated on Jul 14, 2020 05:47 PM IST
Hindustan Times, New Delhi |
By
hindustantimes.com | Edited by Sparshit Saxena
During a video conference with the Union Agriculture Minister, Rajasthan agriculture minister Lalchand Kataria also demanded the Centre to release the first instalment of centrally-sponsored schemes at the earliest.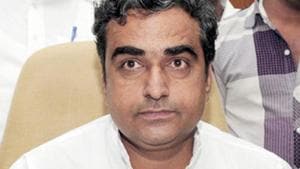 Published on Jul 11, 2020 10:09 AM IST
Jaipur |
By
Asian News International| Posted by: Harshit Sabarwal
Swarms appeared over the skies of Delhi and its satellite cities, Gurugram and Faridabad, on Saturday at mid-morning.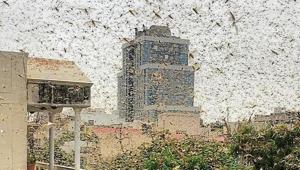 Updated on Jun 28, 2020 03:51 AM IST
Hindustan Times, New Delhi |
By
Zia Haq
India is battling the worst desert locust invasion in more than 21 years. The crop-destroying swarms first attacked Rajasthan and have now spread to Punjab, Gujarat, Maharashtra and Madhya Pradesh.

Updated on May 29, 2020 06:41 PM IST
New Delhi |
By
Press Trust of India
The Delhi government on Thursday issued an advisory on preventive measures to control a probable locust attack in the national capital.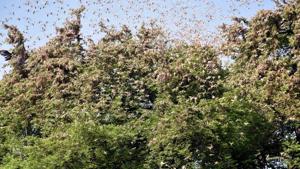 Updated on May 28, 2020 10:22 PM IST
Hindustan Times, New Delhi |
By
HT Correspondent | Edited by Sabir Hussain