Latest from ministry of labour
If the new labour codes are implemented, there's a likelihood that employees in India may be able to enjoy a four-day workweek from next year, as opposed to the current five-day workweek.


Updated on Dec 20, 2021 11:19 AM IST
Written by Joydeep Bose | Edited by Amit Chaturvedi
, Hindustan Times, New Delhi
Heat exposure of labourers is linked to many health impacts, including early death; injures at the workplace; death from heat-related illness; and acute kidney damage


Updated on Dec 15, 2021 04:54 AM IST
By
Jayashree Nandi
, Hindustan Times, New Delhi
Domestic workers are believed to be at least 4 million strong, according to a 2017 International Labour Organization study, but there is little official information on their actual number; and little is known about their work conditions and average pay.


Updated on Nov 23, 2021 01:01 AM IST
India lacks an official periodic, high-frequency jobs survey and two quarterly employment surveys are meant to fill this critical gap.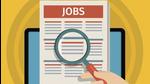 Updated on Oct 08, 2021 03:55 AM IST