British writer Katherine Rundell's biography on poet John Donne named winner of the Baillie Gifford Prize at a ceremony in London. It argues that Donne is "a writer perhaps as great as Shakespeare, and a writer we should all read for his writing on love, sex and death."

Updated on Nov 18, 2022 04:49 PM IST
AP | | Posted by Zarafshan Shiraz
, London
Shakespeare Portrait: The owner is offering the piece for sale by private treaty without an auction.

Published on Nov 17, 2022 03:03 PM IST
In 1622, the Frankfurt Book Fair helped launch the British playwright's collected works. The posthumous publication remains relevant to this day.

Published on Oct 12, 2022 04:45 PM IST
His plays, such as "Tartuffe" or "Don Juan," were scandalous and banned. As the world celebrates Moliere's 400th anniversary, here's a look at the French playwright's works.

Published on Jan 16, 2022 09:33 AM IST
Dr Jeffrey stated that the idea that emotions are disruptive and need to be controlled is deeply ingrained in medical education and practice, contributing to doctors distancing from patients.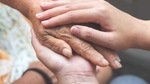 Published on Apr 04, 2021 07:00 PM IST
A palliative care doctor has suggested that studying Shakespeare's plays could help medical students connect more closely with their patients.

Published on Apr 02, 2021 10:01 AM IST