Latest from vizag gas leak
On Friday, 178 workers complained of eyesore and nausea after they inhaled a poisonous gas leaked from a chemical factory in Atchutapuram. The large campus houses three companies including Porus Laboratories Pvt Ltd, a veterinary drugs company.

Updated on Jun 04, 2022 02:15 PM IST
The Commission had taken suo motu cognizance of media reports about the death of eight persons and over five thousand others falling sick due to leakage of styrene gas in Vizag district of Andhra Pradesh on May 7, 2020.

Published on Feb 20, 2021 02:25 PM IST
On Wednesday, a fire broke out at LG Chem's plant in Seosan, around 120 kilometres south of Seoul, killing a researcher and injuring two workers.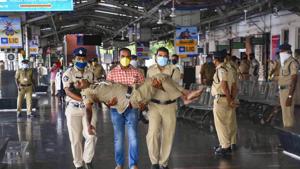 Updated on May 20, 2020 12:52 PM IST
Seoul |
By
Agence France-Presse | Posted by: Shankhyaneel Sarkar
CM Reddy, who held a video conference with the officials and some of those affected by the gas leak, said that the South Korean firm would be held responsible for the tragedy, and action would be taken against its errant employees.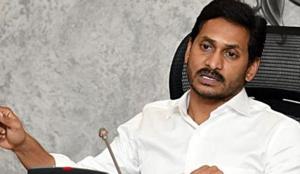 Updated on May 18, 2020 10:42 PM IST
An eight-member delegation will meet the affected residents and government officials.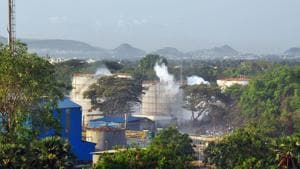 Updated on May 13, 2020 05:48 AM IST
Seoul |
By
Reuters | Posted by: Shankhyaneel Sarkar