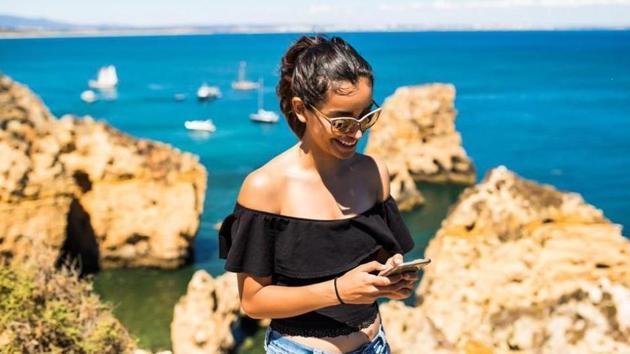 Pay a local to plan your trip? This new service may change travel bookings forever
For $25 a day, a new service called ViaHero hires locals on the ground to plan out your trips, arranging everything from lodging and airport pickup to sightseeing and dining.
UPDATED ON APR 05, 2018 02:15 PM IST
Is a company called ViaHero creating a new model for travel? For a flat fee of $25 a day, travellers can use a service called ViaHero to hire locals on the ground to plan out their trips, arranging everything from lodging and airport pickup to sightseeing and dining. The service combines authentic local recommendations, convenient online booking and the old-school guidance of a travel agent.
So far it's available in Cuba, Iceland, Japan and Colombia, with plans to add Ecuador and other South American countries this year. Trips are customised to fit any budget. Travellers can be independent with as much unstructured time as they like, or ViaHero can hire tour guides, drivers and even personal chefs.
"It's like having a local friend who has all the same interests as you plan your trip," said ViaHero CEO Greg Buzulencia in an interview. Buzulencia has loved planning trips since he was a child in Youngstown, Ohio. At age 16, he says, he "begged and pleaded his way" to become an official "TripTik" planner for AAA. (ripTiks provided customised routes for road trips long before you could get maps and directions online.
Eventually, Buzulencia turned his passion into a 21st- century travel business. He came up with ViaHero because he felt the traditional travel industry wasn't meeting the demand for "authentic local experiences" and "personal curation" in trip planning. The company has arranged more than 3,000 trips since launching in 2016 with travel to Cuba. ViaHero also ensures compliance with US regulations for those Cuba trips.
It works like this. You go to ViaHero.com, enter information about yourself and your interests, and the website matches you with a planner in your destination who then emails you about your preferences. You get a customised itinerary that can be downloaded or printed out like a personalised guidebook detailing what to see, where to eat and how to get around.
Buzulencia compares the service to having a personal concierge. The $25-a-day fee is per group, not per person. For an extra $10 a day, you get additional services like phone support during your trip. But why should travellers pay ViaHero $25 a day when travel agents will plan trips for free?
"There are plenty of travel agents out there still and a lot of them are doing a great job," Buzulencia said. "But I think the intimidation factor is, how do I find one? How do I find one that's good?" Of course, one major reason people use traditional travel agents is that in case of an emergency or change of plans, a travel agent can often seamlessly and at no cost re-book flights and other trip components for you.
ViaHero planners will suggest specific flights for your trip and provide links for you to book them, but if you need to change or cancel your flight, you're on your own when it comes to pleading your case with an airline. ViaHero has, however, stepped in to help travellers with emergencies. One customer lost her passport in Cuba the night before flying home. Her ViaHero contact arranged a driver to go to the US Embassy, where officials sorted things out, and she made her flight home the next day.
Follow @htlifeandstyle for more
Close