The Father of Bengali Prose
Jul 29, 2021 11:37 AM IST
Ishwar Chandra Vidyasagar was a personality whose name we're all familiar with. However, not many of us know of his great achievements that have had a remarkable impact on our societal structure and norms.
Died on 29th July 1891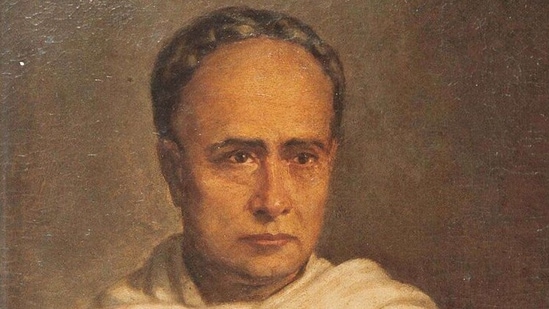 The 1800s in India were marked by staunch commitment towards Hindu customs like Sati. They were practices being carried down from generations for long that they had almost become meaningless. Moreover, they were like torture and humiliation, particularly for the women in society.
At a time like this, Ishwar Chandra Vidyasagar (originally known as Ishwar Chandra Bandyopadhyay), was born into a Bengali Brahmin family, at the Birsingha village in the Hooghly district of West Bengal. Both of his parents, Thakurdas Bandyopadhyay and Bhagavati Devi hailed from this district.
At the tender age of 9, Ishwar Chandra Vidyasagar went to Calcutta and began living at Bhagabat Charan's place. Not once did Ishwar feel uneasy there, in fact, Bhagabat's large family made him feel at ease. Bhagabat's youngest daughter had a great bond with Ishwar; she influenced most of his later works on the upliftment of women's status in India.
From a very young age, Ishwar had a deep quest for knowledge. So deep that he'd study under the street light if it was not possible to arrange for a gas lamp at home. His examinations came by in quick succession and he completed them all with excellence. After looking at his academic success, everyone began offering him scholarships. Apart from this, to support his family he also took up a part-time job teaching at Jorasanko.
Even after having gained such immense knowledge, Ishwar did not want to stop learning, For this reason, he went on to attend the Sanskrit College college where he studied not for just three to four years but twelve long years.
He gained expertise in Sanskrit Grammar, Literature, Dialectics [Alankara Shastra], Vedanta, Smriti and Astronomy. His excellence at Sanskrit got him the title of Vidyasagar (which translates to 'Ocean of Knowledge' from Sanskrit).
At the age of 14, he was married off to Dinamayee Devi. After this, he joined Fort William College as a Sanskrit professor. But, Ishwar felt that he wanted to dedicate himself to a larger cause, which was the upliftment of women. He worked extensively for their rights, particularly in Bengal and became a strong advocate for women's rights. His hard work paid off as, in 1856, Lord Dalhousie finalized the Hindu Widows' Remarriage Act.
Ishwar's life work wasn't just limited to women's rights. Being the scholar that he was, he also rationalised and simplified the Bengali alphabet and type.
On this day in 1891, Ishwar Chandra Vidyasagar passed away at the age of 70. Rabindranath Tagore said this after the event of his death, and one couldn't agree more-
"One wonders how God, in the process of producing forty million Bengalis, produced a man!
This was story was first published on This Day.app.