Anurag Kashyap made me shoot for the nude scene 7 times in Sacred Games, says Kubra Sait
Kubra Sait plays a transgender character in Sacred Games. She talks about her nude scene in the show.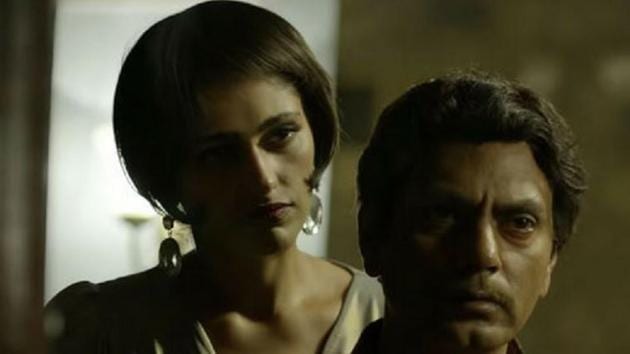 Updated on Jul 12, 2018 09:27 AM IST
Actor Kubra Sait, who plays a transgender character named Cuckoo in Sacred Games, is receiving praise for her work. Her role involved nudity also but she says that she was not apprehensive about the character.
In an interview to Times Now, she said, "After I went to the audition, they told me there's frontal nudity scene and when you see the show, you can see how beautifully it has been shot; how vulnerable it is. You can never go wrong when you have a great team to work with."
Kubra said Anurag Kashyap, one of the two directors of Sacred Games, poured her 'a glass of whiskey' and read her lines with complete emotions. She further said, "He made me do the scene seven times- every time after the scene, he'd come to me and say I am making you do this so many times, sorry haan. Just one more time, ek aur baar, one more and I am going again, don't hate me, I know you hate me, don't hate me."
Sacred Games is based on Vikram Chandra's 900-page thriller from 2006, set mainly in the Mumbai of the 1980s and '90s, when encounters between gangsters and the police were common and film actors paying obeisance to gangsters was routine.
The crime drama, co-directed by Vikramaditya Motwane and Anurag Kashyap, and starring Saif Ali Khan and Nawazuddin Siddiqui, has received positive reviews from critics around the world.
Close Story