Bigg Boss 11 'mastermind' Vikas Gupta reveals why he didn't win the show
Vikas Gupta says he was shocked for a moment when he couldn't make it to the last lap. He talks about his journey in Bigg Boss 11, Shilpa Shinde and controversies.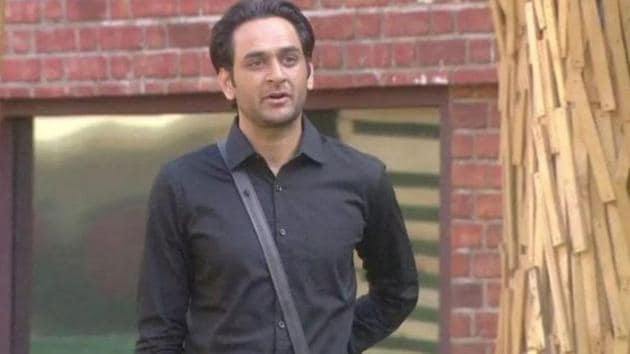 Updated on Jan 17, 2018 12:56 PM IST
In Bigg Boss 11, Vikas Gupta fought with the conviction of a man on mission. By the end of the show, he has become as big a celebrity as the winner Shilpa Shinde or the first runner-up Hina Khan.
He says he was shocked for a moment when he couldn't make it to the last lap. Vikas says, "I always thought I will reach top two. Shilpa Shinde was popular as she has been working for 15 years and my public image was made in just 105 days. But you know that you have played a sensible game, so when Hina Khan entered the finale I felt bad for a moment. One shouldn't forget that Hina has also worked in top shows for eight years."
He talks about his now (in)famous feud with Shilpa Shinde. He says, "I was heading an organisation on which her show was airing. Her producers weren't happy with her. Shilpa wanted to do shows on other channels as well. It was against the channel's policy. In fact, I had offered to double her money in one of the meetings. The final decision was left to her. Later, the production house informed me that she had decided to walk out of the show."
"In the end, even Salman Khan told Shilpa ji that there was no fault of Vikas. She knew it from the beginning but she accepted it much later," adds Vikas.
So, what was his strategy that brought him so far in the game? "I had thought about a couple of things. If I say anything behind a person's back, I made sure that I could repeat it in front of him or her as well. Second, I wanted to fulfil the promises I made on the show. Hiten Tejwani is like my brother, I wanted him to win, but I had promised Bandagi Kalra, so I went with her."
Vikas Gupta was one of the most sensible contestants we have seen on Bigg Boss in the last few years. He cautiously replies, "Even I have committed mistakes. I threw tea on Shilpa ji's clothes when she got on my nerves. Another time, I threw water on her when she was pushing me. I shouldn't have done that, but that was a different situation (laughs)."
He sheds light on his transformation from being just another celebrity contestant to the 'mastermind' of the house. "My grandmother used to narrate Bhagavad Gita to me when I was a child. That helped me a lot during Bigg Boss. Ultimately, it was about a game. There is difference in being 'chaalaak' and being 'akalmand'."
He further says, "We have a car that broke down a couple of days ago. My mother had gone for shopping in an auto. The auto driver recognised her and said, 'Aap mastermind ki maa hain na (You are mastermind's mother)'. Then he helped her shop. Such stories make me happy."
He adds a little philosophy to his explanation, "See, you have only one unit of energy and it's up to you to spend it wisely. Those who travel in buses spend half of that energy in travelling. Rich become richer because they don't spend that unit of energy. So, when we were in the house, we had to spend this energy somewhere. Some used it in talking about others, I tried to use it in my favour."
On the show, Vikas and Shilpa said that they will work together soon, but Shilpa recently suggested that she might change her mind about working on a project together. Vikas reacts to it, "Professionally, I can work with anybody if that person fits the bill. It could be Shilpa ji as well. Recently, I learnt that she doesn't want to work with me, but she promised me on national television, so I think we will work together." He adds, "I don't hate anybody. I hate only those who I loved at some point in my life."
What, according to Vikas, made Hina lose the game? "Hina's comments harmed her chances. She didn't spare anyone."
Vikas has won Rs 6 lakh on the show. He says that he'll distribute his winning amount between Jyoti Kumari and Arshi Khan. "Jyoti is a really nice girl. She couldn't reach finale. She is a peon's daughter and just think how hard her journey could have been in a small town. She always fought for me. I would have shared half the money even if I had won Rs 50 lakh."
Interact with Rohit Vats at Twitter/@nawabjha
Close Story