Sshivani Durga after Bigg Boss 11 eviction: I didn't do black magic on Shilpa Shinde, they're rumours
Bigg Boss 11 contestant Sshivani Durga says her weak vote bank, not being an entertainer and having no PR, are the reasons behind her early exit from the reality show.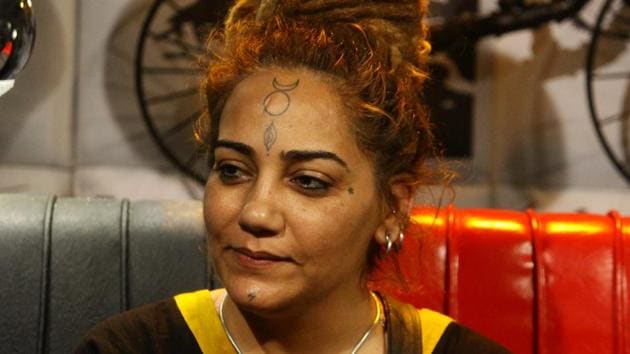 Updated on Oct 16, 2017 02:40 PM IST
After her eviction from the Bigg Boss house, Sshivani Durga reveals that she could see this coming. Sshivani is the second contestant who has been voted out from season 11 of the controversial reality show that is being hosted by Salman Khan. "My vote bank was weak. And I am neither an entertainer, nor do I have a PR of my own. So, I was expecting it [getting evicted]," says Sshivani, who prefers introducing herself as Tantrik Aghori — an occultist.
Sshivani was enjoying being a contestant on the show, as she could connect with everyone. "I understand that no two individuals can be the same and no one can understand everyone well. My stance was neutral, and I tried to pacify every time there was a fight — be it between Vikas [Gupta; TV producer, screenwriter and actor] and Shilpa [Shinde; actor] or Hina [Khan; actor] and Arshi [Khan; model and aspiring actor]. Inside the house, I tried my best to stay true to myself as I believe in quality and not quantity. I don't know what has been shown about me, but the love and respect I got in the show, I am going to talk about it on social media," she adds.
However, Sshivani shares that she was surprised by Sapna Chaudhary's (Haryanavi singer and dancer) sudden change of behaviour. "I saw another side of Sapna. She used to be this silent individual; sleeping most of the time but then suddenly she changed," says Sshivani, who would love to go back to the house as a wild card entry.
Asked about stories that inmates were getting spooked by her, Sshivani laughs, "They weren't scared of me. It's just a rumour that Puneesh [Sharma] had spread by mistake. Shilpa was staring at me and I stared back and somehow, Puneesh misinterpreted it."
Meanwhile, when Sshivani was inside the house, the apex body of Hindu sadhus, Akhil Bharatiya Akhara Parishad (ABAP) expressed their unhappiness with her participation in the show and also said that they would add her name to the list of fake babas, godmen and godwomen.
Reacting to it Sshivani says, "They never welcomed me in the Akhara [an association that protects Sanatan Hindu Dharma or Hinduism and spread the religion], hence have no rights to say anything about me. The Akharas in general don't support women and were always against me. They couldn't tolerate someone as educated as I am. They got against me even more when I did a sting operation during Ujjain kumbh in 2015 and highlighted how most of they cheat people in the name of spirituality. And then at Nasik Kumbh people started recognising me and they couldn't accept all these."
Going forward, Sshivani is planning to finish writing her book titled Rigs of Tantra (in English and Hindi), complete her third Phd and also travel, which she enjoys the most.
Follow @htshowbiz for more
Close Story