Bigg Boss 12 Day 54 highlights: Karanvir Bohra is the new captain of the house, Happy Club wins hearts
Updated on Nov 10, 2018 08:55 AM IST
The appointment of a new captain, Karanvir Bohra, and the happenings of the Happy Club, comprising Somi Khan, Romil Chaudhary, Deepak Thakur and Surbhi Rana, were the talking points of Friday's episode of Bigg Boss 12.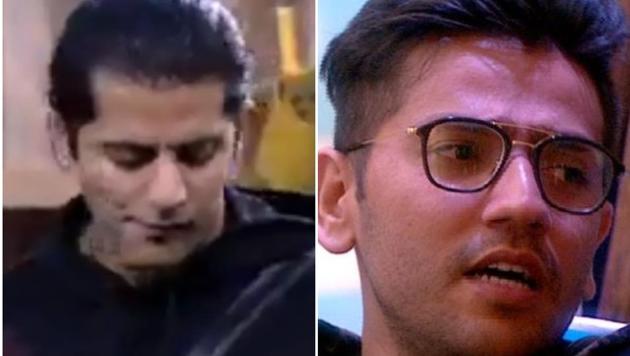 Bigg Boss season 12 has seen a new surge in emotions since Diwali. While Karanvir Bohra became the new captain of the house, the Happy Club has been winning hearts with their emotional connect and bonhomie amid the countdown to the weekend's eviction. One of the four contestants: Somi Khan, Romil Chaudhary, Deepak Thakur and Surbhi Rana, who together constitute the Happy Club, will be eliminated from the show in the upcoming Weekend Ka Vaar.
The Bigg Boss had announced the captaincy task to be played by four finalists of the luxury budget task: Karanvir, Romil and Shivashish Mishra and Megha Dhade. As per the rules of the game, the participants had to move around in inter-centric squares with a bowl of water in their hands. They had to save their water from spilling around and had to make others spill off their water. The contestant to survive the longest in the task was eligible to become the captain of the house. Dipika Kakar Ibrahim was appointed as the supervisor of the task.
As the task began, Megha and Somi could not save their bowls and after a break and interference by the Bigg Boss, Dipika decided to disqualify Somi from the game. As expected, Somi burst out at Dipika for being unfair towards her. However, Megha was disqualified soon after. It was a neck to neck fight between Karanvir and Romil and finally, the former was declared the new captain of the house.
However, supervisor Dipika was accused of taking a biased decision by so-called brother Sreesanth and favouring her friend Karanvir in letting him become the new captain of the house. The lady was later mighty impressed by the Happy Club who huddled together at all times and shared several bouts of emotional breakdown as the day of eviction neared.
The Sasural Simar Ka actor gave ribbon wristbands to the four members as a token of love and friendship. While Surbhi sang a friendship song and made her friends cry in unison, all four could be seen huddled together, lost in silence as they kept their fingers crossed ahead of the eviction. However, the tension soon spilled over with Surbhi breaking into a sudden fight with Romil for staring at her. Though Romil justified being lost in a thought, she failed to believe that he was not looking at her.
Follow @htshowbiz for more