'How can any actor get a film after posing in a bikini'
Kundali Bhagya actor Shraddha Arya says she doesn't understand the corelation between posing in a bikini and getting a film; adds you should be happy with your body shape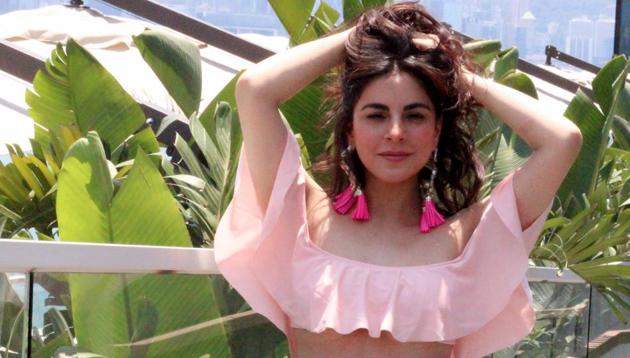 Updated on May 15, 2018 07:11 PM IST
Shraddha Arya is busy shooting nights for her TV show, Kundali Bhagya, after returning from a trip to Hong Kong. The actor met with an old friend who joined her from Tokyo, Japan. While on her personal trip, Shraddha ended up shooting a few photos with her friend. The Tumhari Pankhi actor posed in a baby pink bikini and posted the pictures on Instagram as well.
+ +
"I have been getting so many comments for the pictures. As the photos turned out good, I put them up on social media. Also, I wanted to show people that I don't have the supermodel kind of perfect body. I don't have abs or muscles as I am not into hardcore gymming. I have a well maintained, natural body shape without too much work out. I even have a slight bulge on my waist and I am okay with it. I am fine with my imperfections and wanted to show people that you should be happy and proud of the body you have - be it too skinny, an hourglass figure or out of shape. Don't be uncomfortable with your body as there is nothing to be ashamed about," says Shraddha, who has seen people who are out of shape and have yet posted photos in revealing clothes, as they are happy with their bodies.
+ +
Many actors who work in TV serials want to shed the bahu image and portray a modern look via such posts or are sending a message to Bollywood, proving they can look glamorous too. Shraddha says she had neither of the ideas. "I don't have an agenda and I am random in my thoughts (laughs). I loved the colour of the bikini as it had a summer vibe and didn't look cheap. In fact, my bikini photo is harmless. There were many comments that mentioned I was vying for films, which is why I put out a photo in a bikini but I don't understand how any actor would get a film after posing in a bikini. No big shot like Karan Johar is following me on Instagram for me to think about posting it for them (laughs). In fact, some comments mentioned that I need to lose weight and maybe I do. I will do it for myself but right now, I am fine with the way I look. I go to the gym thrice a week and don't overdo it. I am comfortable with what I have," she signs off.
+ +
Close Story