I'm a jhola-kurta kind of girl: Shreya Ghoshal
Updated on Jun 01, 2013 04:47 PM IST
Long before she made her Bollywood playback debut with Devdas in 2002, Shreya Ghoshal had already charmed audiences as a kid on reality show Sa Re Ga Ma (now Sa Re Ga Ma Pa).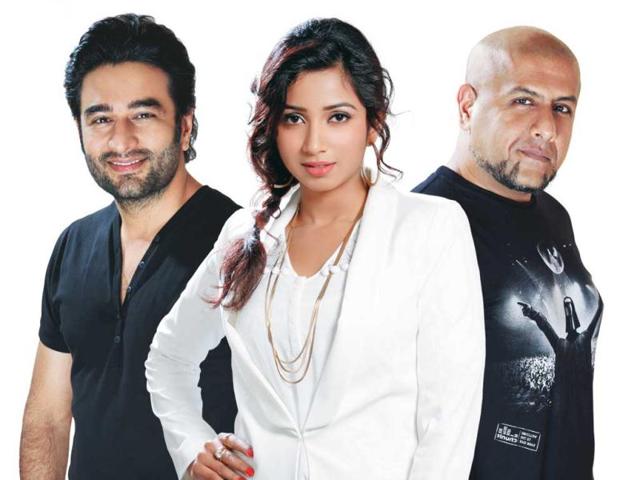 Hindustan Times |
, Mumbai
Nirmika Singh
Long before she made her Bollywood playback debut with Devdas in 2002, Shreya Ghoshal had already charmed audiences as a kid on reality show Sa Re Ga Ma (now Sa Re Ga Ma Pa). The exceptionally talented Shreya caught the attention of the judges, and one of them, Kalyanji, convinced her parents to relocate to Mumbai and encourage her to take up playback singing.
Life probably came full circle when Shreya came on board as a judge on a music show in 2007. Since then, she's featured in several shows. As she returns to the telly as one of the judges on Indian Idol Junior season one, she talks about the state of reality shows in India and her upcoming film projects.
How challenging is it to judge a reality show, especially when there are kids competing?
It's very difficult to pick the best among kids. Sometimes we just have to close our eyes and not take their cuteness into account. Plus, all these kids are so well prepared and excited. We had a tough time during auditions. But most of them were sporting in taking our critique. They are an intelligent generation, so the challenge is to be honest with them in the politest manner. We need to give them hope. But on the whole, as a judge, it was an inspiring experience. We didn't feel we were judging; it was fun-filled and exhilarating.
Parents often push their kids into such shows. What do you tell the ones whose expectations are unrealistic?
Parents weave dreams after watching the shows on TV. As an Asian community, that's our tendency. Also, they see me as an example of someone who made a successful career after appearing on reality TV and getting into playback singing. And yes, there is a lot of pressure on kids from them. But we always tell parents to let their kid love music first, else he or she will rebel. The focus should be on motivating them, not pushing them into competition. Hopefully, this time, we will change the perception of reality shows.
Do you feel music reality shows, especially talent contests, have become redundant?
Yes, there are too many shows. And I feel if they all follow a set format, they become redundant. When I first took part in a show (Sa Re Ga Ma), the concept was fresh. But later on, with so many shows on air, a lot of singers came out.
What do the kids expect after winning or being part of the show and what do you suggest to them?
Their learning shouldn't stop. My motive will be to keep them as child-like as possible and help them not to get carried away with the adulation they get. Also, we hope they don't get into the space of performing concerts and gigs because that could be detrimental to their growth. Recording songs here and there is alright. This competition should be a breeding ground for talent, and there shouldn't be any exploitation.
How was the experience of teaming up with Vishal-Shekhar (composer duo), who are also judges on the show?
It was amazing. With them around, there wasn't a single serious moment while judging the show. We'd be laughing and joking all the time.
Tell us about the projects you are doing currently?
I've sung songs in a few upcoming films, like Ramaiya Vastavaiya (Jeene laga hoon), Krish 3 and Ishkq In Paris. And there is my independent album work also. Plus, I am touring a lot. I just came back from a tour of the UK and, as part of it, we also performed at the Royal Albert Hall, London.
Your contemporaries have been seen on music shows like MTV Coke Studio and MTV Unplugged. Why haven't you been part of these?
MTV was always keen to have me on board. But every time, it couldn't materialise due to date issues because of the touring. But I'm enjoying performing around and there's no immediate urgency for me to be on a TV show.
People revere you because of your talent. How is to be working with new composers? Are they intimidated?
The reverence and respect is always mutual. I'm not a person who comes with bodyguards. I'm a simple jhola-kurta kind of girl. So people treat me as a buddy. When people address me as Shreyaji, I tell them, ek G Ghoshal ka to banta hai, lekin (G for Ghoshal is alright, but) please don't call me Shreyaji!
Personalise your news feed. Follow trending topics