Salman Khan's Bigg Boss 11: First picture of the house leaked? See pic
Updated on Sep 23, 2017 01:09 PM IST
The picture of what some claim to be that of Bigg Boss 11's house has gone viral on the Internet. It is being speculated that it will be bigger than the previous houses and may even feature a underground jail.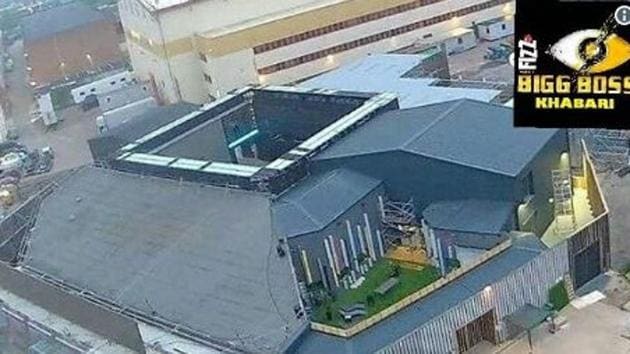 Looks like the first picture of the Bigg Boss 11 house has been leaked. A Times of India report says that a picture of Bigg Boss 11 house has gone viral on social media.
This year the Bigg Boss house will be much bigger than the rest of the seasons. This house will feature an underground jail. In fact, there will be two houses, the report adds.
News about Bigg Boss 11, which will take off on October 1, has started trickling in. Salman Khan has been teasing fans releasing promo videos--the first one was out in August where he talked about how the coming season will have all the gossip, the catfights, the romances and everything else you want.
After releasing this video, the makers of Bigg Boss 11 revealed that 'neighbours' (padosi) is going to be the theme this year.
In earlier Bigg Boss seasons, the TV show has had themes like Aeroplane (Bigg Boss 8) and Heaven and Hell (Bigg Boss 7) where contestants were divided into groups and made to live in a certain set-up.
While the final list of contestants is not yet out, it is speculated that Internet sensation Dhinchak Pooja, TV actors Nia Sharma and Sana Saeed are the front runners for the celebrity slot in the house this year.
Meanwhile, Bigg Boss team has been teasing audiences by partially revealing the faces of the contestants.
The reality TV show's Twitter handle posted a picture on September 18 of, who they claim, is the first contestant on the show. They went on to ask fans to guess who she was.
"Dekhiye Bigg Boss 11 ka live episode from the set! All you have to do is to guess the name of this gorgeous contestant. #BBGuessList," the post read. In the mysterious photo, one could see only a woman's eye.
With just one eye showing, fans could still manage to figure out who she could be. Some suggested that she was Turkish author Betül Eldogan as she used the same picture on her book, Sen Benimsin.
Another fan said she could be English model Halima Matlub whose picture was used on the book cover of Sen Benimsin.
Follow @htshowbiz for more