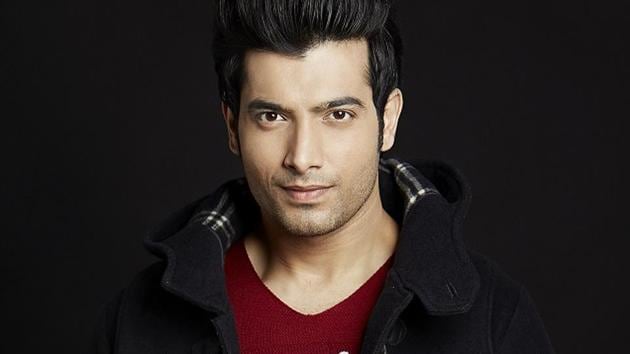 Ssharad Malhotraa on his breakup with Pooja Bisht: The only way to heal a heartbreak is by dealing with it yourself
Before Before dating Pooja Bisht, actor Ssharad Malhotraa was in a seven-year relationship with Divyanka Tripathi. He opens up about his recent separation from Pooja.
UPDATED ON JUL 09, 2018 05:28 PM IST
To get over his "heartbreak", after the split from fellow actor Pooja Bisht, television star Ssharad Malhotraa is trying to divert himself by learning something new.
Ssharad and Pooja had been together for more than two years. While their breakup is common knowledge, the actor is now quietly moving on with life. He admits that getting over a split is not easy.
"A heartbreak is upsetting," Ssharad says. "I've been trying to get my mind off it, take up a new hobby; been trying to gather my energy and divert my attention to other things, like something new to learn. Life doesn't end [after a breakup] and it has to move on. We hope that life moves on in a much happier way," says Ssharad. He was earlier in a seven-year relationship with actor Divyanka Tripathi, who is now married to actor Vivek Dahiya.
Ssharad, who has been part of shows such as Banoo Main Teri Dulhan and Bharat Ka Veer Putra - Maharana Pratap, has always been open about his personal life. He believes that while a failed relationship can be tough for "both the parties", everyone has to win their battle on their own.
"The only way you can heal a heartbreak is by dealing with it yourself and not asking for help. It's true that you yourself can cure it, and time is a great healer. Heartbreak is not easy — it's disturbing for both the parties and the best way to actually handle that is to give it time and space. Move on maturely and keep yourself engaged in constructive activity," he says.
Two failed romantic relationships don't make Ssharad any less hopeful about finding love again — however, he isn't fixated on finding the "perfect soulmate". The actor says, "In today's time, there's nothing called perfect. The generation we live in is imperfect in a perfect manner. Patience and tolerance levels have gone down... I am somewhere in between not finding a soulmate and finding one. I'm sure I'll meet someone at the right time."
Follow @htshowbiz for more

Close