This Women's Day we count down the 5 most sexist ads still playing on TV
These will make you think of how culture shapes our thought process.
tv
Updated: Mar 08, 2016 14:23 IST
Gender bias has always been inherent in our culture. We don't realise how sexist we are in our daily habits. When we are hungry, the only person that comes to our mind is mom and not dad. "Shopping is only meant for women", is the general perception and men don't cry or women are not tough etc.
There is a never ending list of stereotypical notions that are embedded in our society. HT brings you the list of some ads that are unintentionally sexist. These will make you think of how culture shapes our thought process.
1. Bajaj CFL
This ad recently got viral. It shows that for an arrange marriage the girl needs to be fair and pretty. On the other hand the guy's looks don't matter at all. Beauty has become one of the essential requirements for an arranged marriage and most girls support this stereotype.
2. Tide naturals
Most of you must have seen this ad. Why is detergent a woman's thing? Men can also wash clothes. This ad in particular shows a husband bring washing powder for his wife which makes her happy. Really? A washing powder can only remind her of the number of clothes she has to wash every day. Instead he should have thought of helping his wife with the laundry. That could have been a better gift. Actually, anything would have been a better gift.
3. Tanishq
You all must have found this one really sweet the way it talks about women's psychology. A girl agrees to get married after seeing the wedding collection of Tanishq. Again, they are conveying to the world that a woman only loves jewellery and for that, she will willingly marry a stranger.
4. LIC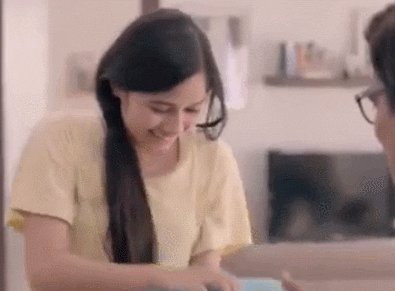 This ad shows a father who is planning to collect gold jewellery for his daughter's wedding. Instead, he should save money for her education which is anyday the greatest gift parents can give to their children.
5. Maggi
Maggi ads usually show women to be the one cooking it. Maggi can be easily cooked by anyone irrespective of their gender.
Read: Wedding pressures to Metro experiences- Four women talk their hearts out
First Published: Mar 08, 2016 14:22 IST