Budget 2017: Jaitley lowers cash donation limit for parties to Rs 2,000
Updated on Apr 26, 2017 11:37 AM IST
Following up the government's move against black money, finance minister Arun Jaitley announced guidelines for political donations.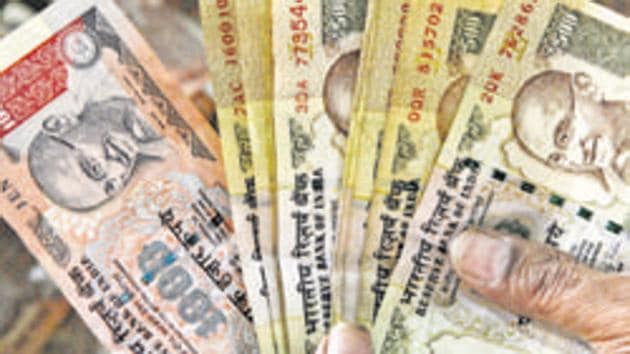 Hindustan Times, New Delhi |
Smriti Kak Ramachandran and Chetan Chauhan
The government capped cash donations for political parties from one source at Rs 2,000, finance minister Arun Jaitley announced on Wednesday in his 2017-18 budget.
The move to reduce the limit from Rs 20,000 to Rs 2,000 is aimed at ushering in transparency in political funding, as several parties oppose sharing details of cash donations they receive.
The minister proposed changes in the RBI act to introduce electoral bonds, which donors would be able to purchase from authorised banks redeemable only in the designated account of a political party.
Political parties would be allowed to receive donations by cheque or digital mode, Jaitley said.
The electoral bonds will be redeemable only in the registered account of a political party recognised by the Election Commission.
Most political parties receive a bulk of their donations in cash under Rs 20,000, which allows the donors to remain anonymous.
The Election Commission has recommended lowering the cash donation component to Rs 2,000 to avoid parties being used as conduits for black money.
Jaitley said there is no transparent method in political funding even after 70 years of Independence.
Giving details of past initiatives that were taken but failed to cleanse the system, he said the measures he announced would bring "greater transparency" in political funding.
Parties such as the ruling BSP haven't declared the source of their funds, saying the money was given by party workers while other parties had shared some details but not all.
A recent Association for Democratic Reforms report estimated a five time increase in donations received by parties, with source of bulk of the money unknown.
The election watchdog says parties received Rs 7,833 crore from unknown sources between 2004-05 and 2014-15.
The funding patterns of national and regional parties showed sources of only 16% of the donations were revealed while 69% came from anonymous donors.
Parties are not required to reveal the names of individuals or organisations making any donation below Rs 20,000. But they need to mention them in the I-T returns.
For more updates on the Union budget 2017, click here