Union Budget 2017 was a status quo budget for the social sector
Feb 02, 2017 01:00 AM IST
The finance minister's status quo approach to social policy should lay to rest, for the moment at least, the ongoing debate about this government's attempt to radically restructure India's welfare architecture.
There were no surprises—no helicopter drop of money into Jan-Dhan accounts, no move to dismantle ongoing welfare schemes in favour of a universal basic income (UBI). Far from being the populist, game-changing budget that many had expected, Union finance minister Arun Jaitley presented a sombre, status quo budget which, apart from some tinkering with allocations, offers no vision and agenda for social policy, especially when it comes to core sectors like health and education.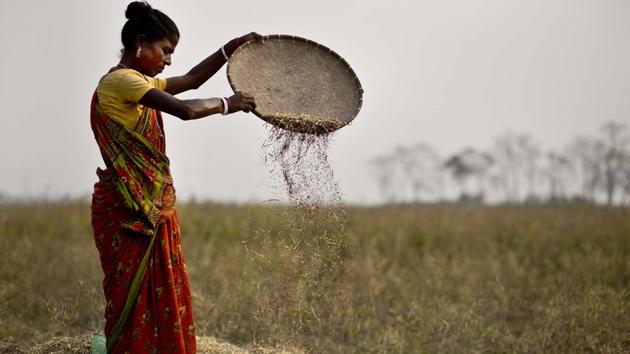 Most key social sector ministries saw some increases in allocation. The Mahatma Gandhi National Rural Employment Guarantee Scheme (MGNREGS) is an interesting story. In his budget speech, the finance minister made it a point to highlight that the MGNREGS has received its highest allocation ever at Rs 48,000 crore. However, this is a mere 1% increase from the allocation in 2016-17 which, when we include supplementary budgets made through the year, stood at Rs47,499 crore (revised estimate). Moreover, expenditure for 2016-17 (as on 1 February) is Rs53,594 crore. This suggests that even the "highest ever allocation" is nowhere near what the scheme really needs if demand for work is to be met.
The finance minister's status quo approach to social policy should lay to rest, for the moment at least, the ongoing debate about this government's attempt to radically restructure India's welfare architecture. Even though the conversation on a UBI has gained ground, especially with a chapter in the Economic Survey, this budget seems to indicate the government's increased reliance on the United Progressive Alliance's rights-based welfare regime rather than anything new.
Read| Budget 2017: Jaitley bets on rural, infra spending to beat demonetisation blues
This is best evidenced in the fact that the finance minister dedicated three long paragraphs in his speech to fairly minor implementation details of the MGNREGS.
But these three paragraphs also highlight the greatest weakness in the current approach to social policy. It is no secret that most current social sector schemes, and particularly the MGNREGS, suffer from serious implementation failures. The roots of these failures lie in weak state capacity. But rather than building an administrative reforms agenda that could address these failures across schemes, Jaitley chose to do the job of a gram panchayat president, announcing the list of assets that will be created through MGNREGS.
The only big reform in the MGNREGS was the announcement of geotagging assets created. Considering that most workers are yet to receive their MGNREGS payments on time—in 2016-17, till 13 January, 53% of payments, amounting to Rs12,706 crore, were delayed—it is unclear why geotagging assets should be the focus of the budget speech.
Like every year, the budget offers little on health and education. The National Health Mission has been given a 20% increase. But apart from a commitment to reducing infant and maternal mortality, the budget speech offers little by way of the government's policy vision to deal with the vexed problems of poor-quality healthcare in India.
In fact, the finance minister commits to converting 150,000 sub-centres into wellness centres but how he intends to do this given the high rates of vacancies and absenteeism is anybody's guess.
The Sarva Shiksha Abhiyan (SSA), the government's flagship for elementary education, saw no change in allocation. The speech announced the launch of an annual assessment for learning outcomes. This process has been under way for sometime and is certainly welcome but the real issue of how this measurement of outcomes is going to be used remains unanswered.
There is one interesting announcement on rural development programmes that merits discussion: Mission Antyodaya is an attempt to converge rural development schemes in 50,000 gram panchayats and link implementation to a panchayat-level micro plan for sustainable livelihood. Progress will be measured on the basis of a poverty index developed using socio-economic and caste census data at the panchayat level. This is a welcome move.
Read| Union Budget 2017: Read the full text of FM Arun Jaitley's speech
At present, most rural development schemes are implemented through multiple parallel bodies with different financing and planning mechanisms which make responding to local needs impossible.
So, if a panchayat has a greater need for funds for drinking water rather than roads, it doesn't have the power to reallocate resources as scheme goals and targets are set at the state and Central government levels.
However, implementing this convergence model is a real challenge. For one it will require departments to work in collaboration with each other. To explain, if a panchayat wants to use MGNREGS funds for irrigation then both the MGNREGS and agriculture department officials will have to work collaboratively. This collaborative approach is the antithesis of the current silo-based institutional culture of the bureaucracy and too often good ideas have failed precisely because convergence of departments and officials doesn't occur in practice. To get this right, the rural development ministry will have to focus on changing the administrative culture on the ground.
Finally, this budget has been remarkably silent on the move to restructure the financing architecture for social policy post the 14th Finance Commission. In fact, the emphasis on schemes suggests that rather than use the opportunity to reorient the role of the Centre in social sector financing, we are back to the old one-size-fits-all approach of Central schemes. And by maintaining this status quo, this budget is a real opportunity lost.
Read| Union Budget 2017: FM Arun Jaitley signals shift in govt's anti-poverty strategy
Yamini Aiyar is a senior fellow at the Centre for Policy Research and director of the Accountability Initiative.