We recommend: We scour the internet for the good stuff
Updated on Mar 31, 2017 06:31 PM IST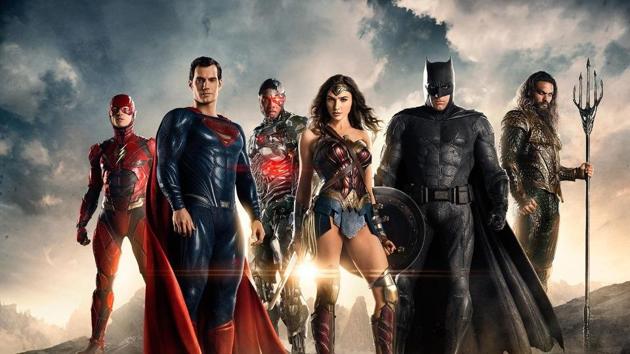 1) The Try Guys: Three Caucasian men and one Asian dancer — Eugene Lee Yang, Ned Fulmer, Keith Habersberger, and Zach Kornfeld — team up to try the most bizarre activities on camera. All four are conventional nerds — lanky, bespectacled, and make references to pop culture phenomenon. The squad has so far tried everything, from wearing women's underwear and skimpy bathing suits for men, to gorging on traditional Korean (cricket fry with boiled silkworms, and the like) in Los Angeles and playing ancient Greek games, naked. Don't miss the episode where the guys explore the lifestyle of drag queens and perform a dance number.
Available on: youtube.com
2) Good Mythical Mornings: A podcast meets video-making with this series, where two friends sit at a table, and talk to each other about their weird food habits, films, TV series, and all things pop culture. Childhood friends — Rhett James McLaughlin and Charles Link Neal III — mix and match food items that don't ideally go together, such as sardines with chocolate and pickles dipped in Nutella. The duo invites viewers to send in weird food addictions, and try the suggestions on air. So far, they have tried brick dust, bedding cotton, and sticky tape. Before you write the series off as unwatchable, know this: the duo has also hosted celebrities such as Daniel Radcliffe and Jimmy Fallon.
Available on: youtube.com
3) Avengers react to Justice League Trailer:
With two disastrous films last year (Batman vs Superman and Suicide Squad) DC's third attempt at creating its own superhero universe with an ensemble cast, Justice League, is set to release this year. The trailer released last week. However, not even superheroes are safe from trolls. YouTube channel DrMachakil, that features in-depth analysis of all things comic books released a mash-up of the Avengers and Justice League. The video features a clip from Avengers: The Age of Ultron. The Avengers' expressions and Tony Stark's signature indifferent smirk is juxtaposed with the Justice League trailer to hilarious effect. Think Thor saying, "What do we do about these guys" right after Batman jumps from a building, cape and all.
Available on: youtube.com
ott:10:ht-entertainment_listing-desktop
Personalise your news feed. Follow trending topics