After dwindling infections, UK PM Boris eases coronavirus lockdown from July 4
Boris Johnson told the House of Commons that there is now little risk of a second peak, and set out figures that encouraged his government to ease the lockdown.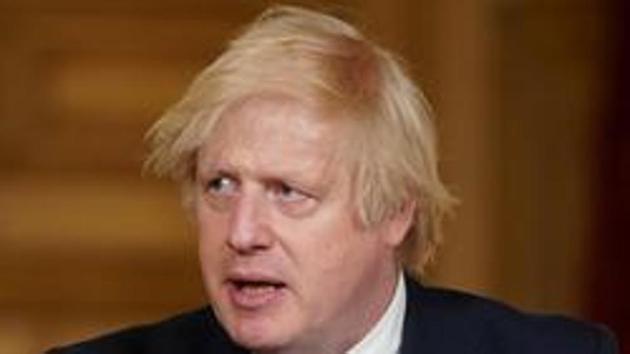 Updated on Jun 23, 2020 05:54 PM IST
Hindustan Times, London |
Prasun Sonwalkar| Posted by Susmita Pakrasi
Keen to kick-start economy crippled by the lockdown, Prime Minister Boris Johnson on Tuesday announced a reduction of the 2-metre social distancing rule, allowing restaurants, museums, pubs and galleries to re-open with some curbs, but experts advised caution.
The relaxation from July 4, seen as a high-stakes moment, applies only to England, with separate announcements for Scotland, Northern Ireland and Wales in early July. The UK – the worst affected European country with over 42,000 deaths – has recorded dwindling numbers of infections in recent days.
The development was welcomed by Labour as Johnson told the House of Commons: "Today, we can say that our long national hibernation is beginning to come to an end and life is returning to our shops, streets and homes and a new, but cautious, optimism is palpable".
"But it would be all too easy for that frost to return and that is why we will continue to trust in the common sense and the community spirit of the British people to follow this guidance, to carry us through and see us to victory over this virus".
"Thanks to our progress, we can now go further and safely ease the lockdown in England. At every stage, caution will remain our watchword, and each step will be conditional and reversible…Almost as eagerly awaited as a pint will be a haircut, particularly by me, and so we will re-open hairdressers, with appropriate precautions, including the use of visors".
World Health Organisation expert Margaret Harris advised caution: "The lesson is for people to understand this is the year of living differently. Not, 'OK, it's over'. You haven't just been let out of school. You have done well. You have really brought down your numbers".
"The UK has brought a very difficult outbreak right down. Very good news in the last couple of days about the limitation in cases, and far, far fewer people dying. So, now is the moment to celebrate that by being super-careful", she told BBC.
David King, former chief scientific adviser, added that easing the lockdown is "far too early…far too premature…extremely risky" because the UK still does not have an operational 'test and trace' system. He feared a spike in the number of cases in the near future.
The reduction of 2-metre distancing rule to 1-metre enables the hospitality industry and other sectors to re-open with some curbs but it is uncertain if the people will immediately flock to pubs, cinemas, restaurants and other venues. Concern and caution over the virus remain.
Setting out figures behind the relaxation, Johnson said that in the first half of May, nearly 69,000 people tested positive for Covid-19 across the UK; by the first half of June, that total had fallen by nearly 70 percent to just under 22,000.
"The number of new infections is now declining by between 2 and 4 percent every day. Four weeks ago, an average of 1 in 400 people in the community in England had Covid-19; in the first half of June, this figure was 1 in 1,700", he said.
On May 11, 1,073 people were admitted to hospital in England, Wales and Northern Ireland; by June 20, this had fallen by 74 per cent to 283. Measured by a seven-day rolling average, the number of daily deaths peaked at 943 on April 14; on May 11 it was 476; and on Monday, the rolling average stood at 130.
Johnson added: "And while we remain vigilant, we do not believe there is currently a risk of a second peak of infections that might overwhelm the National Health Service".
"Taking everything together, we continue to meet our five tests and the Chief Medical Officers of all four home nations have downgraded the UK's Covid Alert Level from four to three, meaning that we no longer face a virus spreading exponentially, though it remains in general circulation".
Close Story