India's shallow and stereotypical views led to boycott of Belt and Road Forum: Chinese state media
Updated on May 16, 2017 07:51 PM IST
In its editorial, the Global Times warned that such views have the potential to destroy bilateral ties between the two countries. It also called Pakistan-based terror group Jaish-e-Mohammad (JeM) a "military group".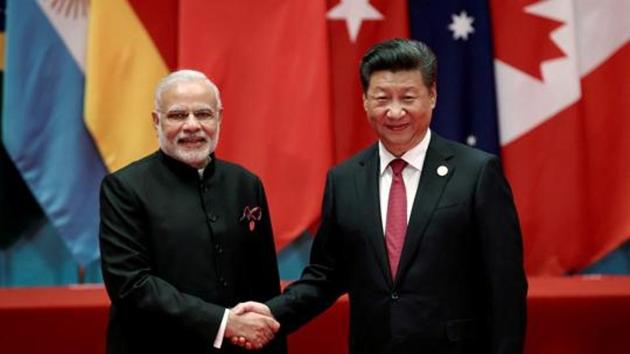 Hindustan Times, Beijing |
, Beijing
Sutirtho Patranobis
India's shallow and stereotypical view that China is working against it through the China-Pakistan Economic Corridor (CPEC) led New Delhi to boycott the Belt and Road Forum (BRF) and has the potential to destroy bilateral ties, a Chinese state media editorial warned on Tuesday.
Calling the Pakistan-based terror group Jaish-e-Mohammad (JeM) a "military group", the editorial said the burden of the current problems — including New Delhi's call to ban JeM chief Masood Azhar in the UN — in bilateral ties is entirely on India, and China has nothing to do with any of the issues troubling relations between the two neighbours, it said.
"In recent years, old problems have remained in Sino-Indian relations while some new problems have surfaced. For instance, New Delhi hopes Beijing will support the UN Security Council blacklist on the leader of the Army of Mohammed (JeM) a Pakistan-based military group, and support India's bid to join the Nuclear Suppliers Group," the state-run nationalistic tabloid Global Times said on Monday.
"Overall, these new problems are caused by India's requirements for China. However, China does not do as it wants," it said, explaining India's decision to skip the BRF, a summit organised to showcase President Xi Jinping's Belt and Road Initiative that aims to link Asia, African and Europe through infrastructure and transport networks.
"It should be pointed out that some people in India, with the ability to influence public opinion, have a shallow analysis of state interests, and an outdated understanding of geopolitics. Their stereotyped view of China continues to spread to the whole of Indian society, which may have destructive power. India and China should be vigilant about this," it added.
New Delhi skipped BRF primarily because CPEC, a flagship project in the BRI, passed through Pakistan-occupied Kashmir.
The editorial, toeing the line dominant in China's diplomatic narrative, dismissed India's concerns, saying CPEC is an economic project with no political objectives.
"India appears to be the only country that has expressed disapproval of the initiative in recent days," it said.
"China insists the Kashmir dispute is between India and Pakistan and it has no intention of intervening. The CPEC is a cooperation project in a purely economic sense with no aim to stir up political trouble," the editorial said.
"Rising nationalism has made Indian public opinion extremely sensitive on China-related issues. Indians are keen to compare themselves with China on development and international status, but meanwhile strongly object to China developing friendly cooperation with Pakistan, for fear that Sino-Pakistani ties are targeting India," it said.
But overall, Sino-India relations have "not seen a serious downturn," the daily said, adding that specific frictions between Beijing and New Delhi should not be regarded as a signal for intense geopolitical competition.