Trump calls off secret meeting with Taliban, Afghan leaders after Kabul bombing
Updated on Sep 08, 2019 01:23 PM IST
The sudden demise of the talks may doom direct US negotiations with the Taliban that held out the prospect of ending 18 years of combat in Afghanistan, making it America's longest-running war.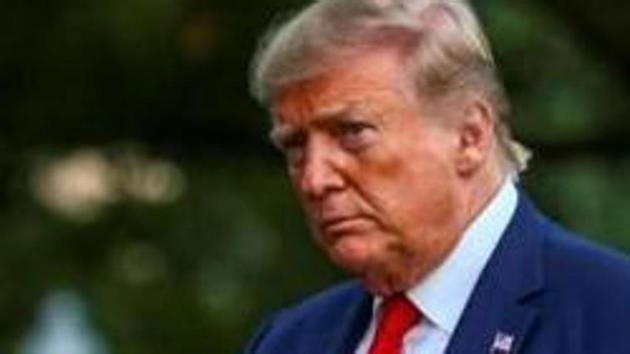 Washington |
Yashwant Raj
US President Donald Trump said on Saturday he had cancelled a secret meeting with the Taliban leaders and the Afghanistan president at a presidential retreat outside the American capital city and called off peace negotiations because of continued bombings by the insurgent group.
He wrote in a series of tweets Saturday that "unbeknownst to almost everyone, the major Taliban leaders and, separately, the President of Afghanistan, were going to secretly meet with me at Camp David on Sunday" but he cancelled the meeting because the Taliban sought to build "false leverage" through violence.
Trump referred specifically to a suicide bombing in Kabul on Monday which killed a US soldier and 11 others. "I immediately cancelled the meeting and called off peace negotiations," he wrote further. "What kind of people would kill so many in order to seemingly strengthen their bargaining position?"
It was not immediately clear if the peace negotiations that were said to have been in the final stages now stand cancelled because the American president has been known to reverse himself.
Special Representative Zalmay Khalilzad, who was leading the US negotiation, had said recently that an agreement had been reached "in principle", and there were expectations, according to US and Afghan officials. of a deal being as earlier the coming week, something that President Trump indicated also.
But the prospect of hosting the Taliban at a presidential retreat just two days before the anniversary of the 9/11 attacks that had been planned and carried out by al Qaeda from Afghanistan during their rule drew immediate troubled many Americans. "Never should leaders of a terrorist organization that hasn't renounced 9/11 and continues in evil be allowed in our great country," wrote Republican lawmaker Adam Kinzinger wrote on twitter. "NEVER. Full stop."
US President Trump probably saw an opportunity to make history there, like the Camp David Accords of 1978, hosted by President Jimmy Carter, that led to the signing of a peace treaty by Israel's Menachem Begin and Egypt's Anwar Sadat in 1979, who also went on to win the Nobel. But another Camp David summit in 2000 involving Israel and Palestine this time and hosted by President Bill Clinton ended so badly, the blame game continues to this day.
According to the deal reached in principle between the United States and the Taliban after nine rounds of talks in Doha, Qatar, the Americas would have to cut its troops in Afghanistan by 5,600 (from the current strength of 14,000) over 135 days after the signing of the agreement and shut down five of its bases there. The Taliban would given an undertaking in return to cut ties with terrorists and never allow Afghanistan to shelter terrorists and commit to inter-Afghan talks, to take place in Oslo, Norway.
Critics of that deal, and there are plenty in both the US and in Afghanistan, have contended that far too many concessions were being given to the Taliban. It gets to keep the word "Emirate" in the official name of Afghanistan, as it was called during their rule; the commitment to disavowing links to terrorism was tenuous and without any enforcing mechanism; it does not commit itself to accepting democracy or honor the upcoming election; and the Afghanistan government has been kept out of it.
Could Trump's Camp David play have worked? "It would've been a Trumpian move to the core: It would have legitimized bad guys, offered photo ops galore & generated tons of press attention," wrote Wilson Center's South Asia expert Michael Kugelman on twitter. "And very tacky. And…little would've come of it".
Personalise your news feed. Follow trending topics