Former Playboy model settles lawsuit, is free to discuss alleged Trump affair
Karen McDougal filed a suit in California last month seeking to be released from a deal reached in 2016 with American Media Inc, publisher of the National Enquirer, that gave the company exclusive rights to her story in exchange for $150,000.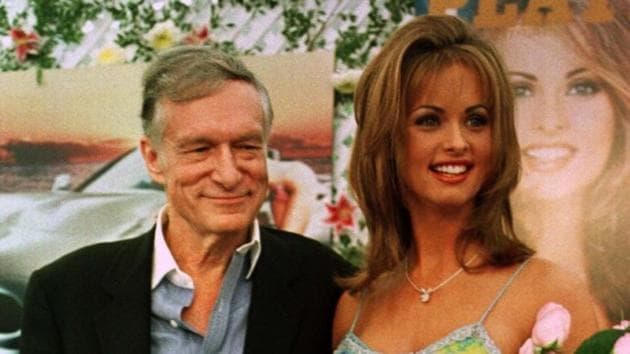 Updated on Apr 19, 2018 07:43 PM IST
Hindustan Times, Washington |
Yashwant Raj
Former Playboy model Karen McDougal has reached a settlement with a news publication that frees her up to speak about her affair with US president Donald Trump years ago, when he was a celebrity business tycoon.
American Media Inc, which publishes National Enquirer and whose owner is a friend of both President Trump and his personal lawyer Michael Cohen, had paid McDougal $150,000 in 2016, the year of the presidential election, for exclusive rights to her story but never ran it.
McDougal said in a statement that the settlement "restores to me the rights to my life story and frees me from this contract".
McDougal and Stormy Daniels, an adult film star whose real name ic Stephanie Clifford, have both said they had affairs with Trump and that they were paid to keep quiet in the run -up to the elections in November 2016 when Trump was already facing question about his treatment of women.
Both women had sued to be freed from their respective gag agreements. Daniels was paid $130,000 by Cohen, who has claimed Trump did know of it and that the money was his own, for which he was not reimbursed.
The women's accounts of being paid hush money have become the focus of the FBI investigation into Cohen, whose office, home, hotel suite and security locker were raided recently. Investigators are looking into possible bank fraud and violation of campaign finance laws by the lawyer.
The White House has denied the president had an affair with either of the women, and has tended to direct all questions about them to Cohen. The president has been extremely angry about the raids, which were conducted on a referral from Special Counsel Robert Mueller, who is probing Russian meddling in the 2016 election and possible collusion by the Trump campaign.
McDougal told CNN in a long interview a month ago she met Trump during the filming of his reality TV show Celebrity Apprentice in 2006 and went on to have an affair with him lasting 10 months. And that she was in love with him.
"There was a real relationship there," McDougal told Anderson Cooper, the interviewer. "There were feelings between the two of us."
Asked if Trump had the same feelings for her and if he every said he loved her, she answered, "All the time. He always told me he loved me."
Their first sexual encounter, however, had been very romantic in her telling. "After we had been intimate, he tried to pay me," McDougal said. "And I actually didn't know how to take that."
"But I looked at him and I said, 'That's not me. I'm not that kind of girl'," McDougal recalled. "And he said 'Oh', and he said, 'You're really special.' And I was like, 'Thank you'."
Freed from the contract tying her to the National Enquirer, McDougal will be able speak more freely of the relationship.
Close Story