Hay Festival 2018: Salman Rushdie, Shashi Tharoor in line up
One of the most anticipated annual literature events, the festival programme announced on Monday features 600 of the world's most known writers, policy makers, and innovators in 800 events over 11 days from May 24 to June 3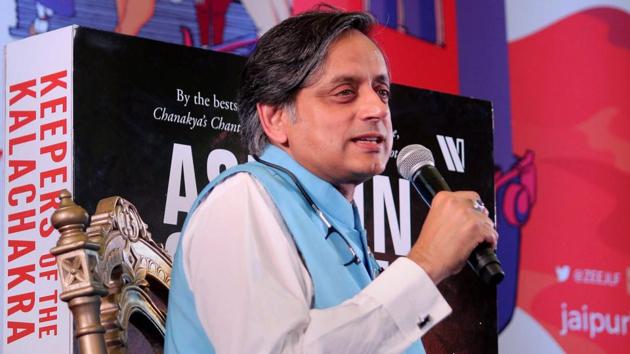 Updated on Mar 27, 2018 11:14 PM IST
Salman Rushdie and Shashi Tharoor dwelling on their latest books feature in the star-studded line up for the 2018 edition of the Hay Festival in the Welsh town of Hay-on-Wye, known as the "town of books".
One of the most anticipated annual literature events, the festival programme announced on Monday features 600 of the world's most known writers, policy makers, and innovators in 800 events over 11 days from May 24 to June 3.
Speakers include historian Simon Schama, novelists Margaret Atwood and Ian McEwan, health campaigner Chelsea Clinton, Britain's environment secretary Michael Gove, Hollywood star Rose McGowan — one of the first actors to speak out against producer Harvey Weinstein — and former British prime minister Gordon Brown.
Rushdie is due to speak on his latest book The Golden House, while Tharoor will expound on his Why I am A Hindu. Poet Tishani Doshi will launch her third collection of poems Girls Are Coming out of the Woods at the festival.
Other Indian speakers at the event include University of Cambridge historian Shruti Kapila on the origins of modern anti-terror legislation in India's struggle for independence and their reverberations today, and novelist Anuradha Roy on her career.
Jaideep Prabhu, the Jawaharlal Nehru professor of business and enterprise at the Judge Business School, Cambridge, will present the idea of "jugaad" in a talk on Frugal Innovation: How to do Better With Less.
Sujit Sivasundaram, another Cambridge-based historian, will discuss the history of islands and their impact on the modern world in a session on Islands: Witnesses to the Rise of the Modern World.
Hay Festival director Peter Florence said: "We are facing alarming insecurities and crises. We need to approach the complexity of those challenges with all the hope and courage we can muster. We need to hear the wisest voices, not the loudest.
"And we need the gift that novelists and poets give – the ability to imagine the world from someone else's point of view. There has never been a time when we were in such urgent need of empathy. It's a time for serious thought and serious work, and so too, it's a time to laugh and a time to dance and a time to feast."
Close Story
Personalise your news feed. Follow trending topics