Indian-American Neomi Rao to head White House regulatory affairs office
Jul 11, 2017 12:28 PM IST
Indian-American lawyer Neomi Rao has been confirmed by the US Senate to lead the White House's Office of Information and Regulatory Affairs.
Indian-American lawyer Neomi Rao has been confirmed by the US Senate to lead the White House's Office of Information and Regulatory Affairs.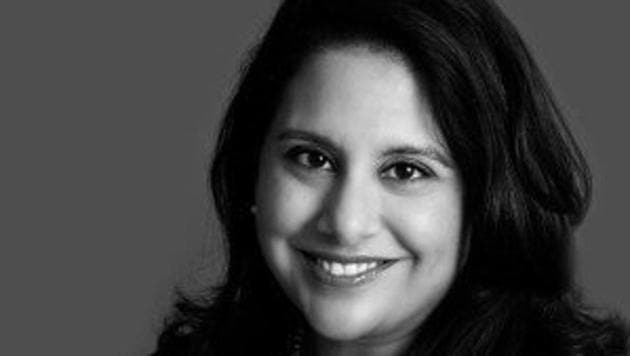 Mainly on party lines, the Senate confirmed Rao by a vote of 54-41 as the head of Office of Information and Regulatory Affairs (OIRA).
In this position she would lead White House office overseeing regulations.
The Senate confirmation of Rao, 44, a former clerk for conservative Supreme Court Judge Clarence Thomas, comes at a time when the Senate is bitterly divided on party lines and the Opposition Democrats have blocked several nominations.
Rao's confirmation was welcomed by top American lawmakers.
"As regulatory czar for federal policymaking, Director Rao will play an instrumental role in helping the President fulfill his promise to roll back unnecessary red tape and unleash the full potential of the American economy," said Senator Orrin Hatch, senior member and former Chairman of the Senate Judiciary Committee.
Hatch said he looks forward to working with Rao to ensure that federal rules and regulations are narrowly tailored to address pressing public health and safety concerns while also leaving plenty of room for job creators and entrepreneurs to expand and flourish.
Rao worked on Senator's staff several years ago.
Senator Ron Johnson, chairman of the Senate Homeland Security and Governmental Affairs Committee, applauded Senate for confirming Rao's nomination.
"We can all agree that federal regulations should achieve their aim without imposing unnecessary costs on the country's economy and job creators. I look forward to working with Professor Rao to reduce the burden of regulations - by our best estimates as high as USD 2 trillion a year – that weigh on the American economy," Johnson said.
Senator John Hoeven said as the head of OIRA, Rao is going to play a vital role in helping to provide regulatory relief and make the country more competitive.
"Further, I appreciate her commitment to work with me to ensure public-private partnerships receive fair treatment by OMB and the Army Corps," he said.
"In order for our nation to continue to compete around the globe, we need to have a cost-effective, pro-growth regulatory environment," Hoeven said.
Senator Deb Fischer hoped that in her role as the nation's top regulatory official, Rao will focus on eliminating the misguided federal regulations harming Nebraska families and communities.
"Cutting through reams of government red tape has long been a priority of mine and I look forward to working with Rao to continue to do so," Fischer said.
Described by The Washington Post as a "superlative pick", Rao at the George Mason University founded and directs the Center for the Study of the Administrative State.
Her research and teaching focuses on constitutional and administrative law.
Currently a public member of the Administrative Conference of the US, Rao has previously served in all three branches of the federal government.
She served as Associate Counsel to President George W Bush; counsel for nominations and constitutional law to the US Senate Committee on the Judiciary; and law clerk to Justice Clarence Thomas of US Supreme Court.
She practiced public international law and arbitration at Clifford Chance LLP in London.
Rao received her JD with high honours from the University of Chicago and her BA from Yale University.