Indian priest abducted by Islamic State makes emotional plea for help
Father Tom Uzhunnalil, a Catholic priest abducted in Yemen by the Islamic State last year, has made a fresh appeal to the Indian government to step up efforts for his release.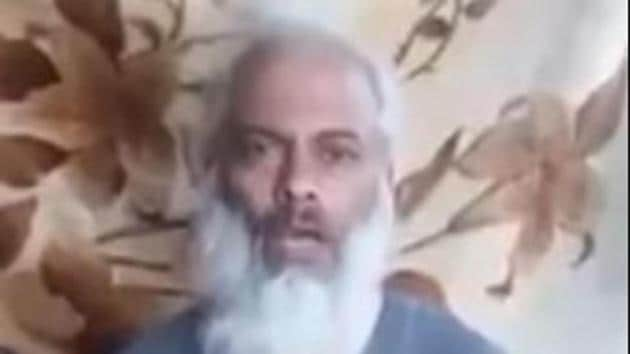 Updated on May 09, 2017 07:04 PM IST
Father Thomas Uzhunnalil, a Catholic priest abducted from an old people's home in Yemen by the Islamic State last year, has made an emotional appeal to the Indian government to step up efforts for his release in a video posted by a Yemeni news website.
The video, lasting less than two minutes, shows a frail-looking Uzhunnalil with a long white beard. A small piece of cardboard on his lap shows the numerals "15-4-2017", suggesting the video was shot on April 15.
Uzhunnalil, 58, complains that the response to his abductors' demands from the Indian government and the Bishop of Abu Dhabi has been "very, very poor" and "not encouraging". He does not name his abductors though officials have acknowledged in the past that he was kidnapped by the Islamic State.
"They (the kidnappers) are treating me well to the extent that they are able. My health condition is deteriorating quickly and I require hospitalisation as early as possible," he says, speaking slowly in English.
Watch | Latest video featuring Father Thomas Uzhunnalil
Uzhunnalil suggests the abductors have contacted the Indian government "several times" and that he has seen the response from the authorities. "It is a poor response and I'm sad about that," he says in the video carried by Aden Time website.
He also says he has received a message from his family, whom he asks "to do what you can" to get him freed. "Please, please do what you can to get me released," he adds.
Uzhunnalil was abducted in March 2016 when four gunmen posing as relatives of one of the residents at the old people's home in the port city of Aden burst inside and gunned down 16 people, including an Indian nun, eight elderly residents and a guard.
In the past too, Uzhunnalil has expressed his unhappiness at efforts to free him from captivity.
President Abd-Rabbu Mansour Hadi had called the attack an act of terrorism.
Uzhunnalil belongs to Ramapuram village in Kerala's Kottayam district. The Indian government has said in the past that it was in regular touch with Yemeni authorities and Saudi Arabia regarding the safe release of Uzhunnalil.
Aden's minority Christian community have largely fled what used to be a cosmopolitan seaport before it became a conflict zone.
During an all-out civil war in March 2015, Iran-aligned Houthis advanced on Aden, forcing government forces to flee. A Saudi-led Arab coalition has since helped local fighters expel the Houthis, but security in Aden has not been fully restored.
Close Story
Personalise your news feed. Follow trending topics