Internationally renowned Chinese photographer detained in Xinjiang
Updated on Nov 28, 2018 11:05 AM IST
An award-winning Chinese photographer, who focussed on social, health and environmental issues in China, has been detained in Xinjiang.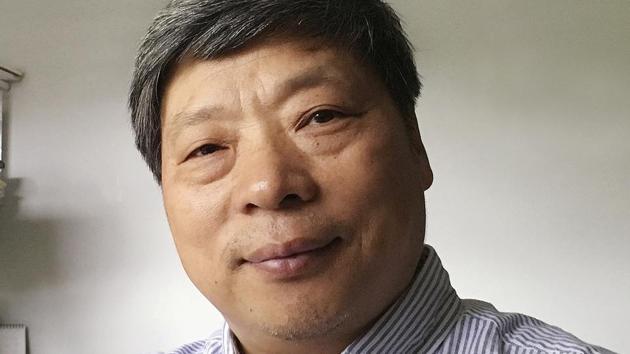 Beijing |
Sutirtho Patranobis
An award-winning Chinese photographer, who focussed on social, health and environmental issues in China, has been detained in Xinjiang, several reports said on Wednesday.
Lu Guang was on a tour of the remote northwestern Xinjiang Uyghur Autonomous Region (XUAR) in early November when his wife Xu Xiaoli lost contact with him.
The 57-year-old was scheduled to meet a friend in Sichuan on November xx but did not show up, Xu was quoted in media reports. He was taken away by security agents in Xinjiang, Xu was quoted by The Guardian as saying.
"A friend of Xu helped her inquire about her husband's whereabouts in his home province of Zhejiang, where authorities said Lu and a fellow photographer had been taken away by Xinjiang state security," The Guardian report said.
"However, Lu never had problems with the police before, according to Xu, who added that she was not aware of any photo projects he had planned for his Xinjiang trip," the report said.
It wasn't immediately clear if he was working on any photography project in Xinjiang where several thousand from the Muslim Uyghur community have been interred in camps.
Also read | Explosion near chemical plant in China leaves 22 dead, injures several
Lu is known for focusing on the poor and those left behind - or affected - by China's march towards economic prosperity.
"A freelance photographer since 1993, Lu Guang has developed major documentary projects in China, all at his own initiative, focusing on some of the most significant social, health, and environmental issues facing his country today," the World Press Photo website said about Lu.
"His photographic work includes stories on gold diggers, local coal miners, the SARS epidemic, drug addiction along the Sino-Burmese border, Aids villages in Henan Province, the environmental impact of the Qinghai-Tibet railway, industrial pollution and the medical effects of schistosomiasis (bilharzia)," the website said.
In October, China sought to legalise the controversial re-education camps in the province as "vocational training institutes" where inmates influenced by religious extremism will be reeducated and transformed.
The vocational training institutes will also psychologically treat the camp inmates to be more patriotic, the revised law said. The move was Beijing's effort to counter international criticism about the camps in the Xinjiang, which are said to be targeting the Muslim Uyghur community.
The government has said the "vocational training institutes" focus on teaching Chinese language, law and anti-extremism to the inmates.
China has detained several artists and a Nobel Laureate in the past.
Ai Wei Wei, a contemporary artist and painter, was arrested in 2011 following criticism of the ruling Chinese Communist Party. He lived under house arrest in Beijing for four years until 2015, when he was allowed to leave for Germany. Ai had designed the famous Bird's Nest Stadium of the 2008 Beijing Olympic Games but fell out with the authorities soon after.
Nobel Laureate Liu Xiaobo was arrested in 2008 after co-writing Charter 08, a bold petition that called for the protection of basic human rights and reform of China's political system. He was sentenced to 11 years in prison in December 2009 for "subversion". At the Nobel Peace Prize ceremony in Oslo in 2010, he was represented by an empty chair.
Liu died in July last year while still in custody following a battle with cancer after officials ignored international pleas to let him spend his final days free and abroad. The prominent democracy advocate died aged 61, more than a month after he was transferred from prison to a heavily-guarded hospital to be treated for late-stage liver cancer.
Also read | China orders investigation after scientist claims world's first gene-edited babies
Personalise your news feed. Follow trending topics