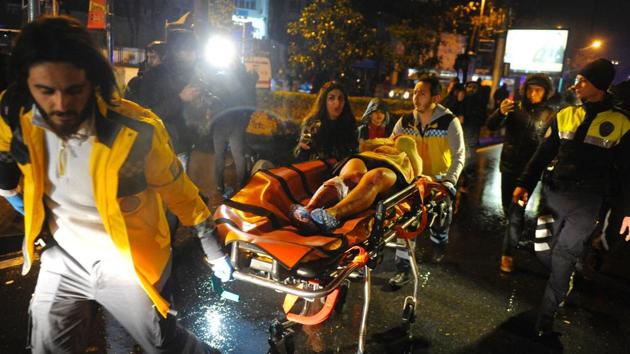 Islamic State claims responsibility for Istanbul attack that killed 39 people
Islamic State claimed responsibility for a gun attack on an Istanbul nightclub which killed 39 people on Sunday
UPDATED ON JAN 02, 2017 02:11 PM IST
Islamic State claimed responsibility for a gun attack on an Istanbul nightclub which killed 39 people on Sunday, the group said in a statement on Monday.
"In continuation of the blessed operations that Islamic State is conducting against the protector of the cross, Turkey, a heroic soldier of the caliphate struck one of the most famous nightclubs where the Christians celebrate their apostate holiday," the statement said.
The attack came as the Turkish army wages a four-month incursion in Syria to oust IS jihadists and Kurdish militants from the border area, suffering increasing casualties.
Istanbul, Ankara and other Turkish cities were hit by a string of attacks in 2016 blamed on Kurdish militants and jihadists that left hundreds dead.
Close