Nepal authorities ask Ramdev's Patanjali Ayurveda to recall 6 products
Updated on Jun 21, 2017 09:41 PM IST
Authorities in Nepal have ordered Baba Ramdev's Patanjali Ayurveda to recall six medical products after they failed microbial tests and were found to be of "substandard quality".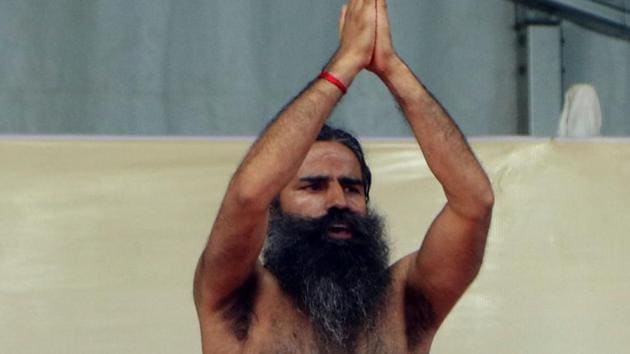 Nepal's Department of Drug Administration on Wednesday asked Baba Ramdev's Patanjali Ayurveda to immediately recall six medical products as they were found to be of "substandard quality".
In a public notice, the administration said the six products, made by Divya Pharmacy in Uttarakhand state, were found to be substandard during inspections at various outlets and tests on specimens. All six medicines had failed microbial tests, officials said.
The authorities asked the Patanjali Ayurveda unit in Nepal to inform them about steps being taken to recall the products in line with local medicine laws. The department urged the stakeholders not to sell or prescribe the use of these six medicines with immediate effect.
Another Indian medicine, Bactoclav, produced by Micro Lab Limited of Bengaluru, also failed to meet official standards and the department ordered its recall from the Nepalese market.
According to the public notice, Patanjali's Amla Churna of batch no AMC067, Divya Gashar Churna of batch no A-GHCI31, Bahuchi Churna of batch no BKC 011, Triphala Churna of batch no A-TPC151, Aswangandha of batch no AGC 081 and Adviya Churna of batch no DYC 059 had failed microbial tests.
There was no response from Patanjali Ayurveda Kendra in Kathmandu, the sole distributor of the products in Nepal.
A recent Right to Information (RTI) reply in India had revealed that nearly 40% of Ayurveda products, including items from Patanjali, were found to be of substandard quality by Haridwar's Ayurveda and Unani Office.
Of the 82 samples collected between 2013 and 2016, 32 failed the quality test. Patanjali's Divya Amla Juice and Shivlingi Beej were among the products that failed to meet quality standards.
Patanjali products are quite popular in Nepal and it is estimated millions of households use them.
During a recent visit to Nepal, Ramdev had announced he would invest billions of rupees over a decade to set up new facilities and to create some 20,000 jobs.
Personalise your news feed. Follow trending topics