Pak media regulator to crack down on airing of 'Indian content' on TV
Pakistan's electronic media regulator has warned it will begin cracking down on satellite TV channels and cable networks airing "excessive Indian content" and the beaming of Indian channels on illegal direct-to-home (DTH) platforms.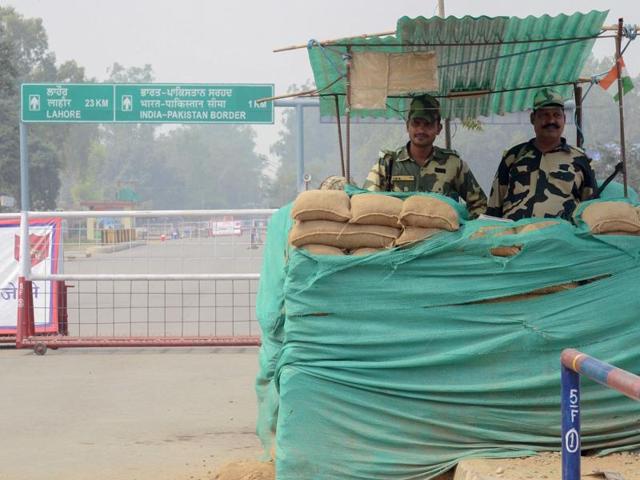 Updated on Oct 01, 2016 05:52 PM IST
Hindustan Times |
, Islamabad
Imtiaz Ahmad
Pakistan's electronic media regulator has warned it will begin cracking down on satellite TV channels and cable networks airing "excessive Indian content" and the beaming of Indian channels on illegal direct-to-home (DTH) platforms.
The Pakistan Electronic Media Regulatory Authority (PEMRA) said in a statement issued on Thursday that it had received numerous complaints against Indian content.PEMRA chief Absar Alam said after October 15, the regulator will start a drive against Indian channels airing in Pakistan and give exemplary punishment.
PEMRA said all satellite TV channels and distribution networks should follow the law of the land and "voluntarily discontinue all illegal activities immediately".
The move came a day after cinema exhibitors announced they would not screen Indian movies for the foreseeable future to express unity with Pakistan's armed forces amid a tense standoff with India.
Nadeem Mandviwalla, head of the exhibitors union, told reporters that it was taking some time to bring everyone on the same page since the ban was an initiative by cinema owners and not the government.
The crackdown on Indian movies and serials comes against the backdrop of heightened tensions between the two countries. India said on Thursday its special forces had carried out surgical strikes on terrorists across the Line of Control in Kashmir. Pakistan denied the raids but said two of its soldiers were killed in cross-LoC firing.
PEMRA said it was receiving numerous complaints on "illegal Indian content" on TV channels and cable networks. The removal of Indian content will send a "positive signal" to the public about commitment to rule of law, it said.
Read| Indian cinema will face losses: Pahlaj Nihalani on banning Pakistani artists
The spike in tensions has had an impact on the film and television industries in both countries. Pakistani actors in India received threats from hardline groups and were asked to return home. Some Indian channels have taken Pakistani content off the air.
The ban on the screening of Indian movies followed a move by the Indian Motion Pictures Producers Association (IMPPA) to prohibit Pakistani actors and technicians from working on Bollywood sets.
"It is deeply regrettable that a film trade body, the IMPPA, has passed a resolution to ban Pakistani stars and technicians from working in India," said a statement from Pakistan's Film Exhibitors and Distributors group. It added the screening of Indian films would be suspended "until normalcy returns".
"We were taking things lightly initially, since the so-called ban (on Pakistani artists in India) was just a few mischief-mongers hurling anti-Pakistan slogans" Mandviwalla said. "But things have gotten serious after the official (IMPPA) declaration."
Cinema employees in Karachi were seen removing giant posters advertising Indian films over the weekend and replacing them with banners for Pakistani and Hollywood movies.
Read| Pakistan theatres ban Indian films after Bollywood shuns Pak artistes
Film exhibitors demanded the ban be expanded to TV channels. "A ban won't be effective if confined to just cinemas. Going to a cinema is a choice, but TV channels air content from India all the time," said one exhibitor. "We must completely black out Indian content. Remove it from TV channels and from DVD shops. Otherwise, there's no point."
Cinema owners said the ban should continue until the Indian government offers Pakistani films a level playing field and Pakistani artists complete protection.
Pakistan's largest network of cinemas, Cinepax, announced on Friday it had decided to feature only Pakistani content in October. "Cinepax believes art transcends boundaries and that Pakistani artists should not be held hostage to political events. To support our artists and the defenders of the nation, we are only exhibiting the best of Pakistani content," said a statement on its Facebook page.
Cinepax will celebrate Pakistani cinema in partnership with the army's media wing, the statement added.
Indian movies are screened in a majority of Pakistani cinemas as the country's filmmakers produce far fewer movies. Indian content is also aired on cable channels in most Pakistani cities and pirated copies of Bollywood movies are usually available in Islamabad and Lahore within days of their release.
Indian DTH dishes and set top boxes, which are smuggled into Pakistan, are sold at a premium in most cities. To counter the proliferation of Indian DTH platforms, PEMRA is trying to put into effect a DTH licensing scheme.
PEMRA has issued several directives in the past on restricting "illegal Indian content" on Pakistani TV channels and cable networks.
For more stories on the latest tensions between India-Pakistan, click here
(With inputs from agencies)
Close Story
Personalise your news feed. Follow trending topics