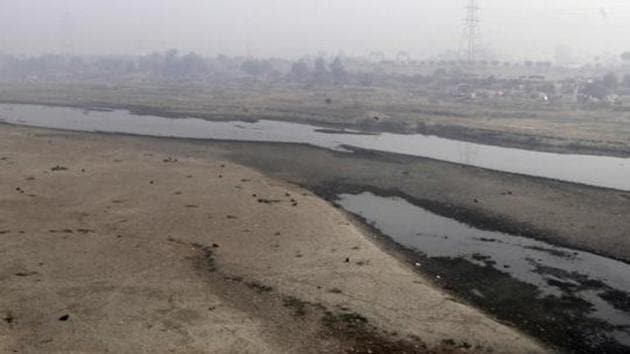 Pakistan to pursue with World Bank 'violations' of Indus Waters Treaty by India
The last round of talks on Indus Water Treaty between India and Pakistan was facilitated by the World Bank in Washington in September.
Hindustan Times, Islamabad | By Imtiaz Ahmad
UPDATED ON MAY 03, 2018 08:02 PM IST
Pakistan's top security body with representation from the civilian and military leadership has directed authorities to pursue what it described as India's "violations" of the Indus Waters Treaty with the World Bank, which is the guarantor for the most durable pact between the two countries.
A meeting of the National Security Committee on Wednesday was briefed on a new water policy and a water charter by the deputy chairman of the Planning Commission.
"The Committee also directed the Water Resources Division to forcefully pursue the violations of the Indus Waters Treaty by India with the World Bank," said an official statement issued after the meeting. It did not give details.
The meeting, chaired by Prime Minister Shahid Khaqan Abbasi, was attended by interior minister Ahsan Iqbal, the chairman of the Joint Chiefs of Staff Committee, Gen Zubair Hayat, army chief Gen Qamar Bajwa, navy chief Admiral Zafar Mahmood Abbasi, air force chief Mujahid Khan, Inter-Services Intelligence chief Lt Gen Naveed Mukhtar and National Security Advisor Nasser Janjua.
The committee hailed the water policy approved by the Council of Common Interests and the water charter signed by the prime minister and four chief ministers. The committee said the approval of the water policy was "a very significant achievement and if properly implemented could prove instrumental in averting the water crisis that was seriously threatening Pakistan".
Following the completion of the Kishanganga hydropower project by India, Pakistan had asked the World Bank to recognise its responsibility under the Indus Waters Treaty of 1960 and address its concerns over the project on the Neelum river and the Ratle hydropower project on the Chenab.
The committee, while reviewing Pakistan's economic performance, asked the government to address "potentially destabilising factors".
Close