Pakistani man with LeT links charged with terror for November Paris attacks
Mohamad Usman and Adel Haddadi accused of 'criminal conspiracy with terrorists'.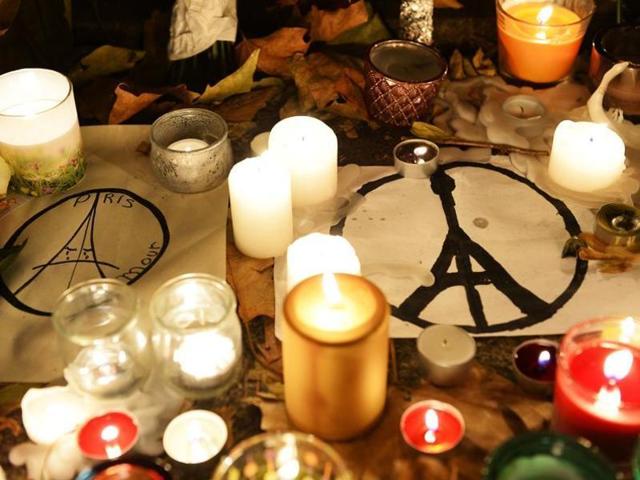 Updated on Jul 30, 2016 04:33 PM IST
French authorities have filed terror charges against two men from Pakistan and Alegria who are suspected of being members of the Islamic State cell that massacred 130 people in Paris last November.
The 29-year-old Algerian Adel Haddadi and the 35-year-old Pakistani Mohamad Usman were charged on Friday with "criminal conspiracy with terrorists", a judicial source told AFP.
Usman is reportedly thought to be a bomb-maker for Pakistani extremist organisations, including Lashkar-e-Taiba (LeT).
The men were turned over to France by Austrian authorities on Friday. Investigators believe they travelled to the Greek island of Leros on October 3 on the same boat full of refugees as two men who took part in the November 13 attacks.
Those two men, thought to be Iraqis, blew themselves up outside Stade de France stadium, one of a series of brazen assaults by around 10 people around the French capital.
But Haddadi and Usman were held up, detained by Greek authorities for 25 days because they had fake Syrian passports. Once let go, they followed the main migrant trail and made it to Salzburg in western Austria at the end of November--after the Paris attacks.
Austrian police commandos arrested them in December at a migrant centre a few hours after French authorities informed them the men could be in the country. Austrian police said on Friday "that during the entire journey and until their arrest the men remained in constant contact with the terror group 'Islamic State'".
After his arrest, Haddadi told investigators that he wanted to go to France to "carry out a mission", according to a statement seen by AFP. A source close to the investigation said Haddadi "was meant to take part in the Paris killings with his travelling companions".
After France filed a European arrest warrant, a court in Salzburg approved the transfer of the two men to France at the beginning of July.
Usman unsuccessfully appealed against his transfer from Austria, saying he would not get a fair trial in France and that he feared for his safety.
India holds LeT, the group to which Usman has been linked, responsible for the 2008 Mumbai attacks that killed 166 people.
Salzburg prosecutors said on Friday two more men, a Moroccan and an Algerian arrested eight days after the others, remained in custody. In December, prosecutors had said that these men, aged 25 and 40 at the time, were being held "because of indications of close contact" with Haddadi and Usman.
Close Story