PLA posture on LAC is at odds with Wang Yi's conciliatory remarks
Jan 02, 2023 11:00 AM IST
While State Councilor Wang Yi talked about China ready to work with India for steady, sound bilateral ties with stable border before he demitted office of Foreign Minister, the PLA is still to undertake any action to de-escalate military posture on the LAC.
New Delhi: Even though State Councilor Wang Yi is on record stating that China was committed to upholding stability of border areas, the situation on ground is markedly different with PLA still to withdraw additional combined armed brigades across Sikkim and Arunachal Pradesh.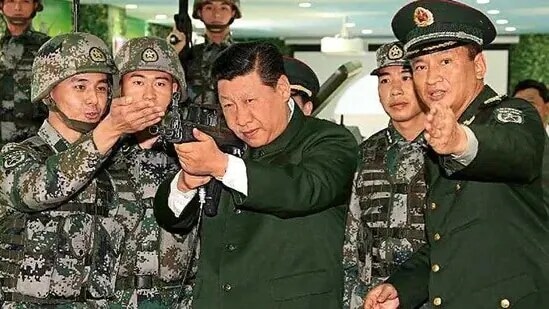 China watchers say the PLA continues to deploy additional four integrated brigades, each with 4500 men, artillery, mechanized support, across the 200 km long Sikkim sector and across 1126 km long Arunachal Pradesh sector.
Since the CABs have shown no signs to withdrawing to their bases in northern and southern theatre command and will continue to stay along the LAC in winter, the Indian Army has revised its winter posture as additional PLA reserve always pose a military threat. One PLA CAB is deployed at Phari Dzong in Chumbi Valley across Siliguri corridor, one PLA CAB is deployed in Kona county across Tawang and two across Walong sector in Arunachal Pradesh.
All this clearly indicates that statements of Chinese Foreign Ministers are at variance with the PLA posture on ground with no signs of any de-escalation across the 1597 km long East Ladakh LAC.
As the PLA Western Theatre Commander reports to Chinese Central Military Commission (CMC) headed by President Xi Jinping, conciliatory statements by former Chinese Foreign Minister have little meaning except the feel-good factor. China now has a new foreign minister in Qin Gang as Wang Yi has moved to Chinese Politburo.
Fact is that all the air bases targeted towards the LAC have been strengthened by the PLA Air Force with underground blast pens to save the air assets from any missile attack. The PLA have also deployed missiles all over from Tashikurgan in Xinjiang to Nyingchi across the Arunachal Pradesh sector.
The Chinese PLA posture is being countered by the Indian military, which is prepared for all exigencies as the December 6 transgression in Yangtze in Tawang sector indicated that Beijing's wolf warriors may give conciliatory statements every now and then, but the PLA is continuously hardening its posture.
While some vehicle movement across Tawang and Walong sector indicated that PLA was withdrawing additional CABs, the interpretation turned out to be false as PLA was merely rotating troops from high altitude areas.
Beijing watchers analyze the Chinese military posture across the LAC as a matter of serious military concern but posing no immediate threat as the Chinese Communist Party is dealing with serious internal issues as a fall-out of its failed zero Covid policy. Clearly, PLA is building up both its capacity and capability all along the LAC to push across in the worst case scenario. On its part, the Indian Army is prepared to meet the challenge.
Topics