Putin says tougher N Korea sanctions senseless, warns of 'global catastrophe'
Vladimir Putin, speaking after a BRICs summit in China, also warned against further ramping up military hysteria around North Korea, saying that could lead to "global catastrophe."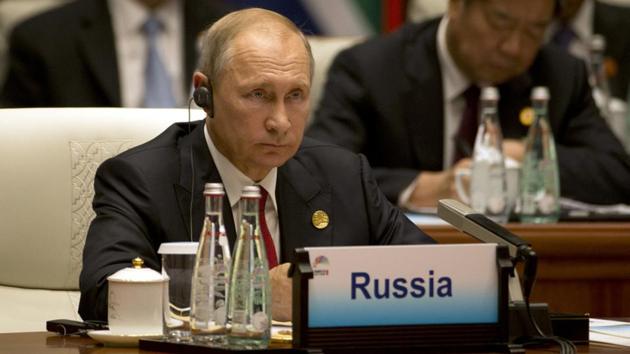 Updated on Sep 05, 2017 03:00 PM IST
Russian President Vladimir Putin warned Tuesday of a global "catastrophe" unless a diplomatic solution over North Korea is reached, saying imposing further sanctions on Pyongyang would be useless.
Putin's comments, following an international summit in China, came after the United States called for the "strongest possible measures" against North Korea for detonating what it called a hydrogen bomb on Sunday.
The announcement and North Korea's claim that it could mount the warhead on a missile, dramatically upped the stakes in Pyongyang's standoff with the international community over its banned weapons programmes.
Putin said Russia "condemns" North Korea's actions as "provocative".
"But resorting to just any sanctions in this situation is useless and inefficient," he told reporters in the Chinese city of Xiamen following the annual summit of the five-nation BRICS club of emerging economies.
Putin called for dialogue on the crisis and warned against other actions that could cause the situation to escalate.
"All of this can lead to a global planetary catastrophe and a great number of victims," he said.
Close Story