Remembering Tiananmen: How 'China's IBM' funded the movement and paid for it
Updated on Jun 03, 2017 09:23 PM IST
A company once known as "China's IBM" was the primary corporate backer of the student-led protests that swept China in 1989.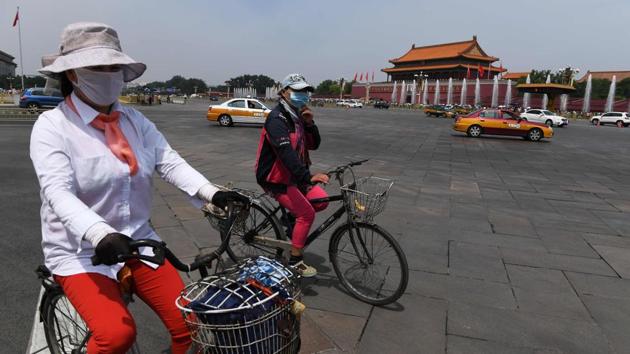 Hindustan Times, Beijing |
Sutirtho Patranobis
It may be hard to believe now but an electronics company, once predicted to become "China's IBM", was the primary corporate backer of the student-led unrest that swept China in 1989 only to be crushed by the military by June 4 of that year.
After the Tiananmen Square protests were quelled, the Stone Group Corporation - considered China's top electronics company at the time - was accused by authorities of funnelling huge sums of money into the movement and providing logistical support.
Till then, the company had all the makings of a classic tech success story and was considered a model among privately initiated enterprises in a command economy.
Wan Runnan founded the company in 1984 and, a year later, moved to an office at Zhongguancun Street in Beijing – aptly called the start-up street or silicon street since then.
The group, in collaboration with Japanese company Mitsui, soon began to make, market and sell word processors.
"By 1988, Stone had captured 80% of the domestic word processor market, a share it would maintain until the mid-1990s. By 1988, Stone had finished its second year as China's largest high-tech firm having generated over RMB 830 million in total sales," China scholar Scott Kennedy wrote for the China Quarterly Journal of the School of Oriental and African Studies.
"In just a few years, it had grown from an idea in the mind of a few people to an internationally recognised company with roots in the most of China's major cities and provinces," he added.
But then came the turbulence of 1989 and Wan and his company got swept into it, demanding political reform and a free economy.
"Beijing calls Stone a 'fighting fortress' for liberal dissent, condemning it for providing student leaders last spring with tactical advice, money from abroad, and equipment ranging from portable telephones to trucks," said a Christian Science Monitor report from that year.
Kennedy detailed the help: The company donated money, equipment such as loudspeakers and printers, mobile phones worth some 200,000 RMB, and allowed students to use its offices to contact overseas activists.
Wan - among the top accused - "jumped to the front stage, bare-chested, with a 'Stone' in his hand and fought desperately against party leadership", Communist Party newspaper People's Daily wrote.
"Wan Runnan, general manager of the Stone Company, listed the following six conditions for retreating (of students) from the Tiananmen Square when he called together some leaders of the Autonomous Students Union of Beijing Universities: To withdraw the troops, cancel martial law, remove (premier) Li Peng, ask Deng Xiaoping and Yang Shangkun to retire and let Zhao Ziyang resume his post. During the meeting, they also planned to organise a grand march to claim victory," Chen Xitong, state councillor and mayor of Beijing at the time, wrote in a scathing report on the protests titled "Report on Putting Down Anti-Government Riot".
Expectedly, the Stone Group fell on hard times soon after, with the army raiding its offices and arresting employees.
Wan's flight abroad helped to soften the blows, and the company was not shut down because it had become an example of innovation in China. But survival came at a cost and it probably could never live up to its promise.