Tampa serial murders: Florida police release video of 'person of interest'
Police are investigating unsolved murders after three unrelated people were shot dead in similar circumstances.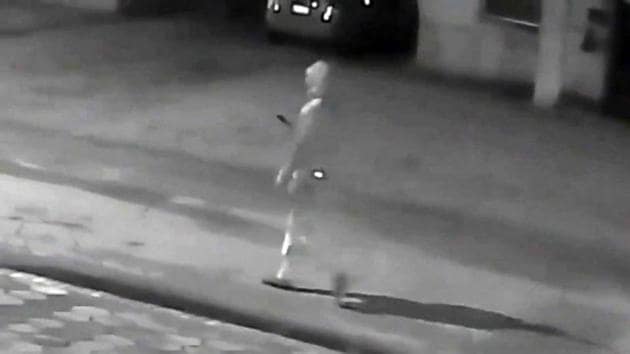 Updated on Oct 31, 2017 12:59 PM IST
Hindustan Times, New Delhi | By HT Correspondent
Police in Tampa, Florida, released a video last week that allegedly showed a "person of interest" at a location where the first of a series of murders took place, US media reports said.
Police are investigating unsolved murders after three unrelated people were shot dead in similar circumstances.
Police chief Brian Dugan said in a press conference on Thursday that the individual in the video is not considered a suspect at this time but was a "person of interest".
"We believe he may have seen something or heard something that could assist us in this investigation," Dugan was quoted as saying by NBC News.
The murders took place between October 9 and 19 within a 1.9 mile radius in Seminole Heights, a historic neighbourhood in northern Tampa, on Florida's Gulf coast.
"We believe the three killings are linked," said Tampa police spokesperson Stephen Hegarty last week.
"Each victim was walking alone and no one was around. There is no clear motive -- none of the killings was a robbery," he told AFP.
Benjamin Mitchell, 22, was shot dead on October 9 when he stood waiting at a bus stop.
Four days later Monica Hoffa, 32, was found shot dead in an open plot of land. She was last seen on October 11, when she was heading to a friend's home.
And on Thursday Anthony Naiboa, 20, was shot dead as he walked close to the area where Mitchell was shot.
The three murders took place approximately between 8pm and 9:30pm local time.
"We are urging the community to be vigilant, be aware of their surroundings, don't walk alone, and share report any suspicious activity," Hegarty said.
He also urged people to not hide at home.
"These murder happened when no one was out and around. We want people out on their well-lit front porches, walking their dogs, and keeping an eye on their streets," he said.
Police are also asking area locals to share any security video that shows unusual night time activity.
In the meantime, police patrol cars have multiplied in the city.
Hegarty said that police are avoiding the term "serial killer" because "that conjures up certain profiles, such as a white, male, loner, etc" which "might not apply here".
Tampa Mayor Bob Buckhorn and Dugan tried to calm jittery nerves last week when they spoke to some 400 neighbours gathered at a Seminole Heights school.
"There's a very good likelihood that someone in this room knows who's doing it," Dugan told the crowd.
"This pains me to tell you that if you're out there walking alone, that you're either a suspect or a potential victim."
Buckhorn was more agitated in his response.
"We will hunt this son of a b**** down!" he told the crowd.
"We are not going to let evil win this race. Not happening."
Dugan assured nervous parents that police will be out in force on October 31 to protect children trick-or-treating for Halloween.
(With AFP inputs)
Close Story