Target all terrorists, militants without distinction, US tells Pakistan
The US says Pakistan has yet to give up its support for terrorists who serve and further its agenda and oppose those who don't.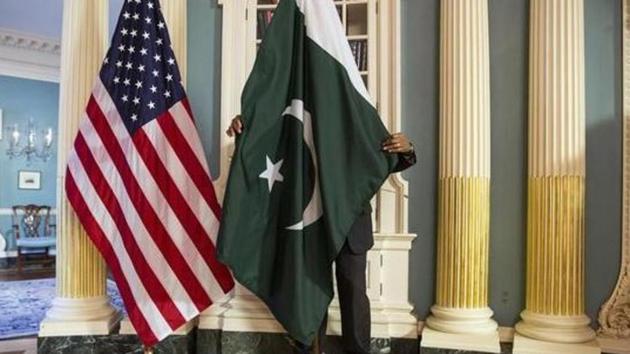 Updated on Jun 07, 2018 08:13 PM IST
Washington, Hindustan Times |
Yashwant Raj
The US has once again raised with Pakistan the importance of exterminating "all terrorists and militants without distinction" in South Asia.
The issue was discussed by US secretary of state Mike Pompeo with Pakistan's Chief of Army Staff Gen Qamar Bajwa on Wednesday, state department spokesperson Heather Nauert. Pompeo and Bajwa also spoke about ways to "advance" bilateral ties, she said.
The third topic discussed by Pompeo and Bajwa was Afghanistan. They talked about "the need for political reconciliation in Afghanistan", Nauert said.
This was possibly the first call or conversation Pompeo has had with a high ranking Pakistani official after taking over as secretary of state in May. His predecessor Rex Tillerson had a few more, including a visit to Islamabad, during which he delivered a list of Washington's "asks".
Michael Kugelman, a South Asia expert with the think tank Wilson Center, said: "It's quite striking that Pompeo had this conversation with Gen Bajwa, particularly given that the Pakistani side has publicly claimed that there is currently no high-level exchanges between the two sides.
"The fact that it was Pompeo and not (defence secretary James) Mattis that had the conversation with Gen Bajwa is striking, but not too surprising. The White House is surely aware of the dominant role that the Pakistani military plays in managing policy toward the US, and in this regard there's probably a desire within the Trump administration to have a range of top cabinet officials convey their concerns and sentiments to the Pakistani army chief," he said.
Islamabad has been long accused of supporting "good terrorists" — Pakistan-based entities which operate in India and Afghanistan — over "bad terrorists", refering to groups which have turned on their onetime masters and backers.
The one-time allies have been in a free-fall over Pakistan's continued failure to act decisively against terrorists based on its soil and despite repeated and escalating US warnings, topped up earlier this year by drastic cuts in security-related aid.
US President Donald Trump put Pakistan on notice in a landmark speech in August 2017 while unveiling his new Afghanistan-centric South Asia strategy. He followed it up with an equally unequivocal warning in his maiden speech to the UN General Assembly and the aid cut in January.
A succession of US officials have since said they have noticed no perceptible change in Pakistan's behaviour on terrorism.
Pompeo told a congressional committee in May that the US had released far fewer funds in 2018 than in prior years, as a result of the cuts announced earlier, and "remainder of the funds available are under review … my guess is that the number will be smaller still".
Later in June, Pakistan will be put on a "grey list" of countries marked for special scrutiny by Financial Action Task Force, a secretive world body that monitors terrorist financing and money laundering, in a move proposed, backed and rammed through by the US in February.
In April, the US moved to end Pakistan's attempt to mainstream terrorist outfits by designating a political front floated by Lashkar-e-Taiba, which killed 164 people in a terrorists attack in Mumbai in 2008, as a terrorist outfit.
The two countries have also imposed restrictions on the movement of each other's diplomats. Pompeo has complained US diplomats were being treated "badly" by Pakistan.
Close Story