Telangana assembly passes bill making Urdu the state's second official language
Press Trust of India, Hyderabad |
Press Trust of India
Nov 16, 2017 08:14 PM IST
The percentage of Urdu-speaking population in Telangana has increased to 12.69% of the total population in the state.
The Telangana assembly on Thursday passed a bill making Urdu the second official language of the state.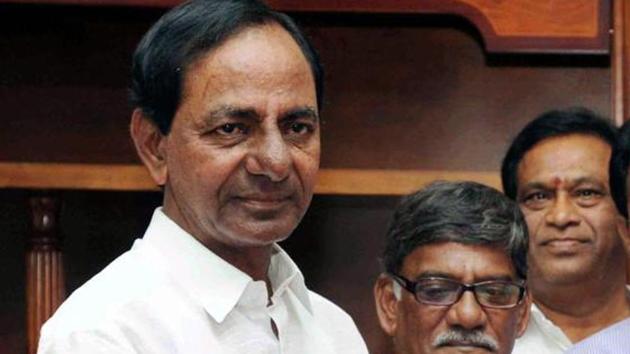 The state has a substantial Urdu-speaking population spread across all the 31 districts.
The Telangana Official Languages (Amendment) Bill, 2017 was passed with all parties supporting it.
Urdu was declared the second official language as per section 2 of the Telangana Official Languages Act, 1966 in nine districts (of total 10), except Khammam, of the Telangana region before bifurcation of undivided Andhra Pradesh, as per the statement of objects and reasons of the bill.
After the formation of Telangana state in 2014, the 10 districts were reorganised into 31 districts last year.
The percentage of Urdu-speaking population has increased to 12.69 of the total population in the state, the statement said.
"In view of the above, the Government have decided to declare Urdu language as the Second Official Language in the entire state of Telangana by suitably amending section 2 of the Telangana Official Languages Act, 1966. This bill seeks to give effect to this decision," it said.
Hailing the bill, MIM floor leader Akbaruddin Owaisi said that justice was not done towards Urdu earlier and recalled the efforts of his father, late MIM leader Salahuddin Owaisi, and others for "protection and conservation" of the language.
Main opposition Congress member T Jeevan Reddy welcomed the bill, but pointed out certain issues concerning the Urdu Academy and others which were countered by Deputy Chief Minister Mahmood Ali and Legislative Affairs Minister Harish Rao.
BJP floor leader G Kishan Reddy said Urdu was made the second official language in nine districts of the Telangana region in 1966 itself.
Harish Rao said the opposition was trying to say that there is nothing new in the bill, but the entire state is taken as a unit now.
Telangana is the first state to make Urdu as the second official language as Delhi gave that status to Urdu along with Punjabi, he claimed.
Kishan Reddy alleged that Telugu itself is not implemented effectively in government offices and establishments though it is the first official language.
Saying that states like Tamil Nadu and Kerala took effective steps for promotion of their respective official language, the BJP legislator said the government should take measures like issuing its official orders in Telugu.
Observing that children of the present generation lacked good knowledge of Telugu as English got the importance, he stressed the need to promote the official language.
State Roads and Buildings Minister T Nageswara Rao, who moved the bill, said Vice President M Venkaiah Naidu appreciated the state government for making Telugu a compulsory subject in schools.
More steps for promotion of Telugu are in the offing, he said.
TDP member S Venkata Veeraiah also supported the bill.