Trump says his lawyer's recording their phone conversations is 'perhaps illegal'
Trump was suggesting that there might be legal consequences for Cohen for breaching the attorney-client privilege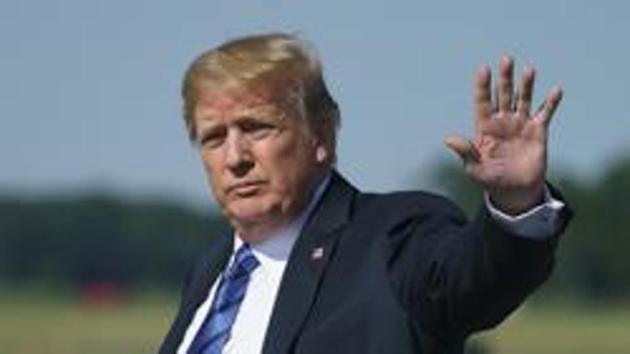 Updated on Jul 22, 2018 08:45 AM IST
US President Donald Trump on Saturday lashed out at his former lawyer Michael Cohen, suggesting that he may have acted illegally when he secretly taped a discussion about payments to a former Playboy model over an alleged affair.
"Inconceivable that the government would break into a lawyer's office (early in the morning) - almost unheard of. Even more inconceivable that a lawyer would tape a client - totally unheard of & perhaps illegal. The good news is that your favorite President did nothing wrong!" Trump tweeted.
Trump was suggesting that there might be legal consequences for Cohen for breaching the attorney-client privilege. His tweet indicates falling out between the two is complete — Trump had earlier said he didn't expect Cohen to flip. The lawyer, however, has said he will put his family's and country's interests first.
The model, Karen McDougal, has said she had an affair with Trump starting 2006 — a year after he married Melania Trump. She was paid $150,000 for her account of the affair by National Enquirer, a tabloid owned by a friend of Trump, in the run up to the 2016 election. However, the story was never published.
On the tape, Trump and Cohen discuss buying the McDougal story from the National Enquirer. Trump asks Cohen to make the payment by cheque so that it is documented.
However, no payment was ever made.
Earlier this year, the FBI seized the recording in a raid on Cohen's home and offices, and on Friday, Trump's lawyer Rudy Giuliani confirmed that the conversation had taken place. Giuliani said it was less than two minutes long and that Trump was not aware that the call was being recorded.
Close Story