UK PM May repeats 'deep regret' for Jallianwala Bagh massacre
UK PM Theresa May repeated her 'deep regret' towards the Jallianwala Bagh massacre. She observed that it was unimaginable what those visitors went through on the day of the killings.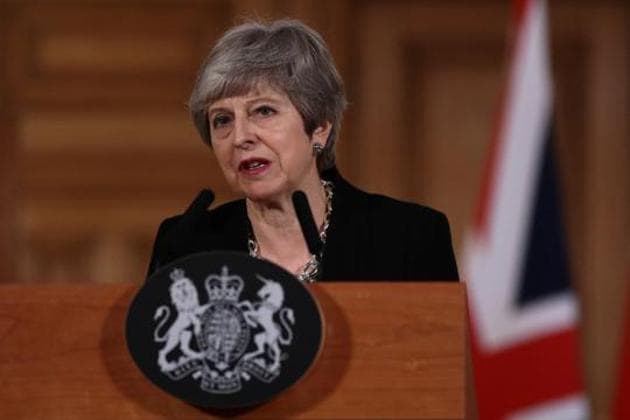 Updated on May 09, 2019 02:33 PM IST
Prime Minister Theresa May reiterated the British government's 'deep regret' for the 1919 Jallianwala Bagh massacre at a Vaisakhi event in 10, Downing Street on Wednesday, calling it a "shameful scar on British Indian history".
Several Vaisakhi processions were held in April in places such as Southall, Gravesend, Coventry, Leeds, Nottingham and Leicester. In Birmingham, May said "we can be immensely proud to be home to one of the biggest celebrations outside of India".
The May government resisted several demands in India and the UK for an official apology during the centenary of the Jallianwala Bagh massacre on April 13, but the prime minister expressed 'deep regret' inside and outside parliament.
She said during the community event in Downing Street: "2019 marks the 550th anniversary of the birth of Guru Nanak, the first Sikh guru, in 1469…But 2019 also marks the centenary of an appalling event – the Jallianwala Bagh massacre".
"No one who has heard the accounts of what happened that day can fail to be deeply moved. No one can truly imagine what the visitors to those gardens went through that day one hundred years ago".
"It was – as the former Prime Minister H.H. Asquith described it at the time – 'one of the worst outrages in the whole of our history'. Jallianwala Bagh is a shameful scar on British Indian history. We deeply regret what happened and the pain inflicted on so many people", she said.
May noted that on the day of the centenary, Dominic Asquith, the British High Commissioner and H.H. Asquith's grandson, visited Jallianwala Bagh and laid a wreath on behalf of the whole country.
The relationship with the Sikh community "is one we cherish greatly – with collaboration and partnership at its heart", May said, adding that the Downing Street event was an opportunity to thank those present and Sikhs across the UK for their "brilliant contribution" to the UK.
May confessed she has not attended Vaisakhi Nagar Kirtan so far, but has often visited gurdwaras in her Maidenhead constituency and elsewhere in the UK, adding, "and can not only imagine the warm Punjabi welcome at this time of year – but just how good the food must be".
Close Story