Pakistan not taking substantial action against terror groups: US
The US report said Pakistan did not take sufficient action against terror groups such as Lashkar-e-Taiba and Jaish-e-Mohammad in 2016.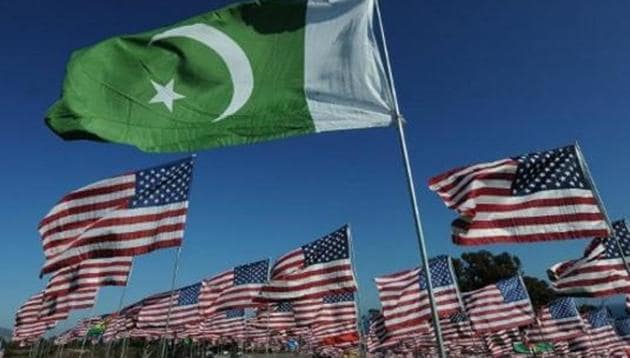 Updated on Jul 20, 2017 10:12 AM IST
Hindustan Times, Washington | By Yashwant Raj
Pakistan remained in the dock in the Trump administration's first worldwide assessment of terrorism and related threats, released on Wednesday, for not doing enough to combat terrorist groups and individuals operating from its soil.
The state department's 2016 Country Reports on Terrorism named Lashkar-e-Taiba (LeT) and Jaish-e-Mohammad(JeM), the two groups behind most terror attacks in India, and the Haqqani network, which has attacked US-led coalition forces in Afghanistan, as organisations that operate from Pakistan havens.
In language lifted almost word-for-word from its previous iterations, the latest report said, "Pakistan did not take sufficient action against other externally focused groups, such as Lashkar-e-Taiba and Jaish-e-Mohammad in 2016, which continued to operate, train, organise, and fundraise in Pakistan."
The report stated further, "The Pakistani military and security forces undertook operations against groups that conducted attacks within Pakistan such as Tehrik-e-Taliban Pakistan (but they) did not take substantial action against the Afghan Taliban or HQN (Haqqani network), or substantially limit their ability to threaten US interests in Afghanistan…"
As before, Pakistan figured on the list of countries in the report that the US says provide safe haven to terrorist groups such as Haqqani Network, LeT and JeM.
"Although LeT is banned in Pakistan," it said, "LeT's wings Jamaat-ud-Dawa (JuD) and Falah-i-Insaniat Foundation (FiF) were able to openly engage in fundraising, including in the capital," it said.
The report said Indian authorities continued to blame Pakistan for cross-border attacks in Jammu and Kashmir. "In January, India experienced a terrorist attack against an Indian military facility in Pathankot, Punjab, which was blamed by authorities on JeM," the report said.
Worldwide, the Islamic State remained "the most potent terrorist threat to global security", the report said, "with eight recognised branches and numerous undeclared networks operating beyond the group's core concentration in Iraq and Syria".
And, the report added, "Iran remained the foremost state sponsor of terrorism in 2016 as groups supported by Iran maintained their capability to threaten US interests and allies."
Read | US looks to cut aid to Pakistan, other client nations in coming budget
In terms of the number of terrorist attacks, an appendix prepared for the state department by an outside body found a dip. "The total number of terrorist attacks in 2016 decreased by 9% and total deaths due to terrorist attacks decreased by 13%, compared to 2015. This was largely due to fewer attacks and deaths in Afghanistan, Syria, Nigeria, Pakistan, and Yemen."
The observations on Pakistan were almost the same as observations in the country reports for 2015, for instance, reflecting a continuity from the previous Obama administration that had in August 2016 punished Pakistan for its patchy counter-terrorism by withholding $300 million in defence aid.
Earlier that year, the US Senate had come together in a bipartisan effort to kill a proposal for a subsidised sale of eight new F-17 combat jets to Pakistan for exactly the same reason — not acting resolutely enough against terrorists based on its soil.
The Trump administration has already indicated its views on Pakistan's counter-terrorism efforts are no different. National Security Adviser HR McMaster delivered that message directly to the Pakistani leadership during a visit to Islamabad in April, emphasising "the need to confront terrorism in all its forms".
President Donald Trump has personally not weighed in on this yet, but his remarks on Twitter from 2012 may point to his thinking: "Get it straight. Pakistan is not our friend… When will Pakistan apologize to us for providing safe sanctuary to Osama Bin Laden for 6 years?! Some 'ally'."
Close Story