India, 7 countries get waivers as US sanctions against Iran take effect
The US government will fully reinstate energy and banking sanctions against Tehran on Monday, however, eight countries will receive temporary sanctions waivers due to their significantly reduced import of oil from Iran.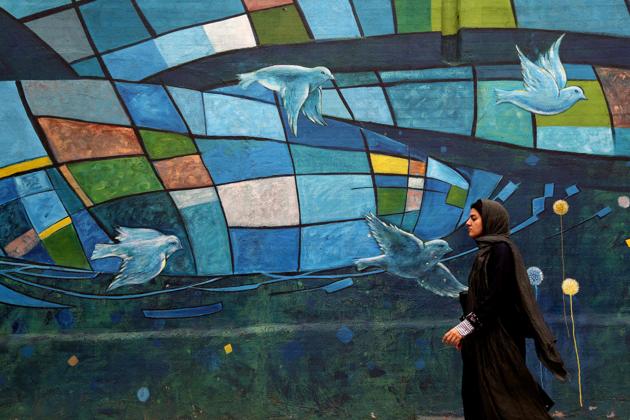 Updated on Nov 06, 2018 01:15 AM IST
Hindustan Times, Washington | By Yashwant Raj
The US has announced that India is among eight countries granted "temporary allotments" from sanctions targeting Iran's crude oil exports that went into effect on Monday.
Iran's Chabahar port, which India has helped develop and operates as a gateway to Afghanistan and Central Asia, was also apparently exempted as it didn't figure in a comprehensive list of sanctioned individuals and entities released by the US treasury department.
People involved in negotiations said a waiver for Chabahar was part of the "arrangement". A response to a request for clarity was awaited from the administration.
Announcing the sanctions, secretary of state Mike Pompeo warned: "I promise you that doing business with Iran in defiance of our sanctions will ultimately be a much more painful business decision than pulling out of Iran and…being connected to Iran entirely."
He added, "It should be noted that if a company evades our sanctions regime and secretly continues sanctionable commerce in the Islamic Republic, the US will levy severe, swift penalties on it, including potential sanctions."
US officials indicated on Friday that India would be among the eight countries that were granted the "Significant Reduction Exemptions (SREs)" under the second and final round of sanctions that target Iran's shipping and financial sectors. The others exempted from sanctions are China, Italy, Greece, South Korea, Japan, Turkey and Taiwan.
Pompeo said each of the eight countries has demonstrated significant reductions in crude imports from Iran and the "temporary allotments" were granted in view of "specific circumstances" and to "ensure a well-supplied oil market".
"We continue negotiations to get all nations to zero," he said. In an interview on Sunday, Pompeo hadn't answered a question on whether the US had a firm commitment from India and China that they would stop all Iranian crude purchases in six months. "Watch what we do," he had said.
The US announced sanctions against more than 700 individuals, entities, aircraft, and vessels. "Over 300 of those sanctions are new targets," said treasury secretary Steve Mnuchin, who accompanied Pompeo at the announcement. He said hundreds of previously sanctioned individuals and entities that were granted relief under the Iran nuclear deal in 2015 were being re-listed.
The US has previously said these temporary exemptions are being granted only against evidence that countries have already significantly cut Iranian crude imports and to help them go to zero for as long as US sanctions are in force.
Pompeo said 20 countries had completely stopped buying Iranian crude and two eight given waivers on Monday had ended imports as well.
China and India are the two top buyers of Iranian crude. New Delhi sought an exemption in view of the large volumes it imports, saying it needs time to switch to alternate sources, a process with which Washington has said it helped India and others to keep oil prices under control.
India also sought an exemption for Chabahar port, arguing it is being used to help in the reconstruction of Afghanistan, a key element of President Donald Trump's South Asia policy. Since the port's inauguration in 2017, India has shipped roughly 110,000 tonnes of wheat and 2,000 tonnes of pulses to Afghanistan.
Monday marked the full snap-back of sanctions lifted after the signing of the Joint Comprehensive Plan of Action (JCPOA) that Trump had opposed and called the worst deal in history. He pulled the US out of it in May, disregarding personal appeals from allies such as France and the UK.
The US has announced 12 demands for lifting the sanctions, including an end to Iran's nuclear weapons and ballistic missile programmes and an end of "malign" activities in West Asia, which the Trump administration has described as support for terror.
The first round of sanctions went into effect in August, targeting Iran's exports of gold, precious metals, steel, aluminum, pistachios and caviar and the automotive sector. The second round targets Iran's key foreign exchange earners — crude, shipping and the financial system.
Close Story