US youngster thought he was pulling a cool move, but then came the burn
A boy posted a video of vaping in front of an official car in the US. The police replied with a burn.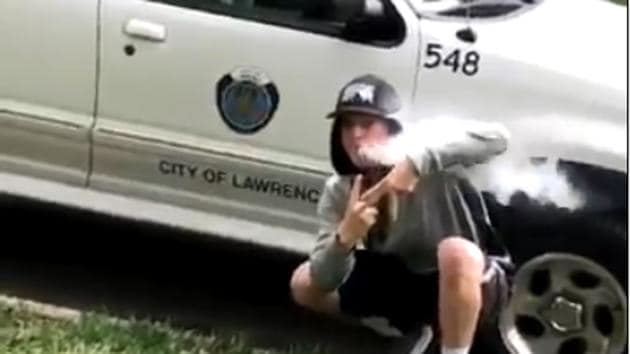 Updated on Aug 20, 2019 05:23 PM IST
A youngster smoking a vape in a US town thought he was pulling a cool move – but then came the burn.
The Lawrence Police Department in the US re-tweeted a boy's video in which he spots an official car of the City of Lawrence and poses next to it while blowing smoke.
After the video was posted tagging the police department, its official handle tweeted: "I'm sorry Blake, this is awkward, but that's not a police car. You vaped in front of a water service vehicle."
The use of e-cigarette, or vaping, is increasingly getting popular among the youth, but experts have warned the habit makes them more vulnerable to becoming dependent on nicotine.
The user who posted the video, Blake Albert, later said it wasn't him posing in front of the car.
Close Story