Zimbabwean vice president likely to fly out on Wednesday after treatment
Security officials were asked to keep Zimbabwean vice president Constantino Chiwenga's arrival secret since he was not in India for official work. He was in India in February also for treatment.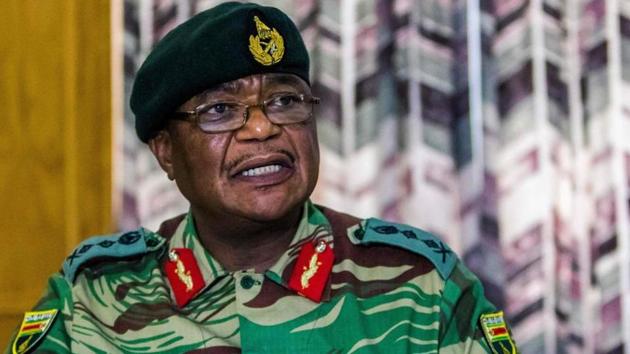 Published on May 08, 2019 10:13 AM IST
Zimbabwean vice president Constantino Chiwenga was likely to fly out of India on a chartered plane after his treatment on Wednesday evening, according to two officials familiar with the matter.
An external affairs ministry team received Chiwenga, 62, when he arrived in India on May 1 along with 10 officials, one of the officials said. Security officials were asked to keep Chiwenga's arrival secret since he was not in India for official work. Chiwenga was in India in February also for treatment.
Chiwenga was admitted to Gurugram's Medanta Hospital upon his arrival. "It was a follow-up visit this time as he was admitted with us earlier also about 6 weeks back. He had been suffering from a severe obstruction of the food pipe because of which he was not able to have anything, not even liquids. He was being treated back in his country but it had not helped much," said Medanta Institute of Digestive and Hepatobiliary Sciences' chairman, Dr Randhir Sud, who treated Chiwenga. "He is much better now; stable and eating on his own. We will keep him for 2-3 more days before deciding on the discharge."
A Gulfstream 450 jet was hired from a company in Angola to fly Chiwenga to India. "It is one of the best chartered jets in the world and can fly up to 16 hours at a stretch. The aircraft was parked at the Delhi airport till May 4 but left that day. It is expected to arrive again on Tuesday night to take the VIP back [Chiwenga] on Wednesday evening," said a Delhi airport official requesting anonymity.
In February, News agency Reuters reported Chiwenga's health was closely followed in Zimbabwe. It said Chiwenga, who is widely seen as the power behind President Emmerson Mnangagwa, is the front-runner to succeed him. Chiwenga led the coup to remove Robert Mugabe from power in 2017.
A Bureau of Civil Aviation Security (BCAS) official said a foreign jet requires a lot of permissions from aviation regulator – Directorate General of Civil Aviation – to fly to India. Overflying permissions from various countries en route are also required. "For that, a trip support company is hired. Since it is a personal trip on a private jet, a lot of people are involved to get the permissions and they were told not to talk much about the people travelling on the aircraft."
The BCAS issues passes for external affairs ministry staff on protocol duty and also to pilots and support staff of a jet flying to India.
An official of the Central Industrial Security Force, which is responsible for security at the airport, also confirmed the visit but said they have not been told about the departure yet.
Close Story