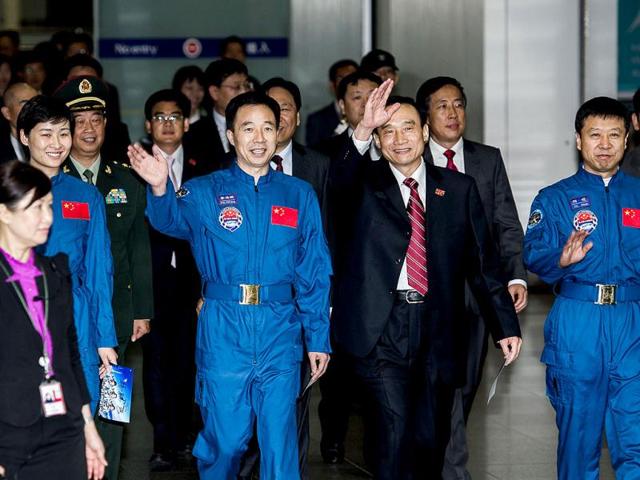 China to launch cargo ship into space by 2016
China is expected to launch a cargo ship into space around 2016 to serve the Tiangong-2 space laboratory, a leading space scientist said Sunday. China capable of exploring Mars: Scientist
UPDATED ON MAR 02, 2014 06:38 PM IST
China is expected to launch a cargo ship into space around 2016 to serve the Tiangong-2 space laboratory, a leading space scientist said Sunday.
The cargo ship, named 'Tianzhou' or 'Heavenly Vessel', will be delivered by the newly-developed Long March-7 carrier rocket, Xinhua quoted Zhou Jianping, chief designer of China's manned space programme, as saying.
Cargo transportation system that supplies goods and propellants is a key technology China must master to establish its own space station, said Zhou, a member of the National Committee of the Chinese People's Political Consultative Conference, the country's top political advisory body.
Tiangong-1, China's first space lab and target orbiter, was sent to orbit Sep 29, 2011. China is expected to launch the Tiangong-2 space lab around 2015.
Close