MQM leader Altaf Hussain accused of having links with RAW
Hindustan Times |
, Islamabad
Imtiaz Ahmad
Mar 03, 2016 07:28 PM IST
Former Karachi mayor Mustafa Kamal has accused the London-based leader of the Muttahida Qaumi Movement, Altaf Hussain, of having links with India's external intelligence agency RAW.
A former MQM member on Thursday challenged the leadership of London-based party chief Altaf Hussain by announcing the formation of a new political outfit and accusing the MQM of having links with India's external intelligence agency RAW.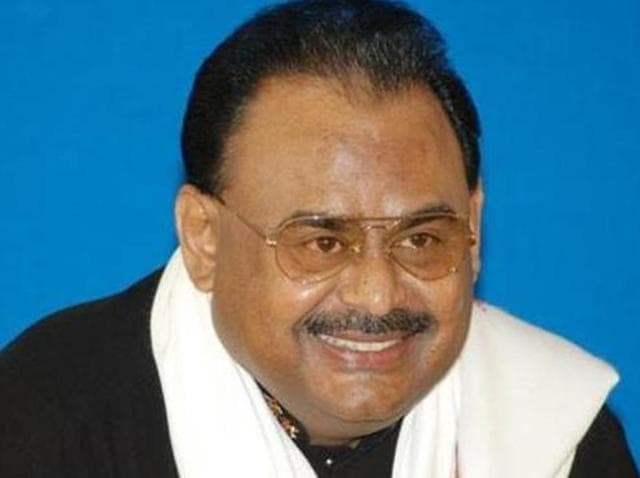 Reappearing in Karachi after three years, former mayor Mustafa Kamal said Hussain was working on "breaking up Pakistan" and, in the process, had destroyed two generations of people. "We all know that Altaf Hussain has links with RAW," he told a news conference.
Stay tuned with breaking news on HT Channel on Facebook.
Join Now
Flanked by Anis Qaimkhani, another former leader of the Muttahida Qaumi Movement, Kamal accused Hussain of being behind the murder of hundreds of workers, including former chairperson Imran Farooq, who was killed in London in 2010.
Kamal's accusations could signal the beginning of a revolt against Hussain, who moved to London in 1991 citing a threat to his life. Hussain has faced several problems over the past few years. In 2014, he was arrested by police in London on suspicion of money-laundering and an investigation is still ongoing. MQM leaders have been accused of involvement in Farooq's murder.
Kamal said the MQM had terrorised thousands of people in Karachi for over three decades. He accused Hussain of working against the state and deceiving the people of Pakistan.
The 'mohajirs' or Muslim migrants from India, who were once held up as an example for the rest of Pakistan, had become objects of ridicule, he said. "We are now considered Indian agents and our patriotism is questioned thanks to the doings of Altaf Hussain," he added.
Kamal alleged that Hussain had ordered the MQM's leadership to attack innocent women and children participating in a rally in Karachi against the party. "When the party command refused, he had them humiliated through criminals that were posing as party workers," he said.
He further alleged Hussain would often address MQM workers on phone from London under the influence of alcohol and was "usually not in his senses". Kamal broke down during the news conference and said MQM workers were not "originally from RAW" but were "made to work for the spy agency after they became members of the party".
He said his new party, for which he has not yet chosen a name, will focus on devolution of powers to local bodies so that the people have a say in decision-making.
Read | MQM chief Altaf Hussain lands in soup with speech on sex education
Kamal's news conference had a mixed response in Karachi, with tensions rising in the wake of his allegations against the chief of the city's most popular political party.
MQM leader Ali Raza Abidi said the army and the security establishment was behind the return of Kamal. Journalist Aamir Ahmad Khan said Kamal's allegations suggested the army wants to change the "leadership structure" in Karachi after failing to dislodge the MQM chief through other means.
"It is a clear case of army intervention to change the political climate of Karachi, where the MQM could not be dislodged through democratic means," Khan said.
Kamal served as mayor of Karachi during 2005-09 and was once perceived as close to Hussain. In 2013, he quietly left Pakistan, moving first to Tanzania and then settling in Dubai after informing MQM leaders through emails that he had left because of his wife's illness and personal problems. Days later, Qaimkhani followed in Kamal's footsteps to Dubai.
The MQM largely draws its support from 'mohajirs'. Till recently, it had complete control over the booming port city of Karachi and was often accused of enforcing its writ through armed gangs.
The MQM has often been accused of links with RAW, a charge that has been denied by the party and the Indian government.