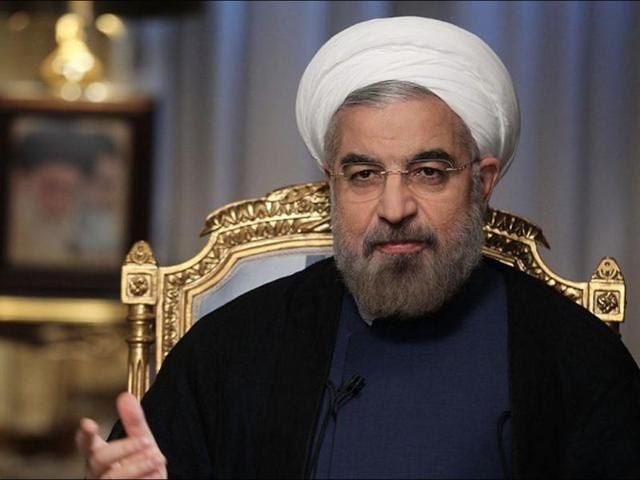 Record 12,000 candidates register for Iran's February elections
The number of people who have registered to contest in the February elections in Iran before a Friday deadline was more than 12,000, up nearly 70% compared with the previous legislative polls in 2012.
UPDATED ON DEC 26, 2015 07:19 PM IST
More than 12,000 candidates have signed up for Iranian parliamentary elections to be held in February, the most since the Islamic revolution in 1979, official media said on Saturday.
The number of people who registered to stand before a Friday deadline was up nearly 70% compared with the previous legislative polls in 2012, the interior ministry said.
Women accounted for 11% of the hopefuls for the 290 seats available in the February 26 vote, up from 8% last time.
The proportion of candidates below the age of 50 increased from 67% to 73%.
The number of candidates is however expected to drop after the Guardians Council vets applications. The final list will be published on February 9.
Voting will be held on the same day as the election for the Assembly of Experts, which monitors the work of supreme leader Ayatollah Ali Khamenei, 76, and would be responsible for picking a replacement if he dies.
President Hassan Rouhani, who took office in 2013 on the platform of more social and political freedom, has largely dedicated the first half of his four-year term to nuclear negotiations that culminated in a July deal with major powers.
The agreement will see punishing economic sanctions rolled back in exchange for Iran curtailing its nuclear programme.
Rouhani, who faces a re-election battle in 2017, plans to devote the rest of his term to economic and social reforms.
To achieve that, he is hoping for the support of a majority of lawmakers in the next parliament.
Rouhani has faced vocal opposition from conservatives in the current parliament, including on the nuclear deal.
Close