Ukraine tensions spike as Russia backs rebel vote
Updated on Oct 29, 2014 03:58 PM IST
Moscow and Kiev are set to crunch hold talks over a gas dispute Wednesday, a day after Russia ratcheted up tensions by saying it will recognise separatist polls in east Ukraine.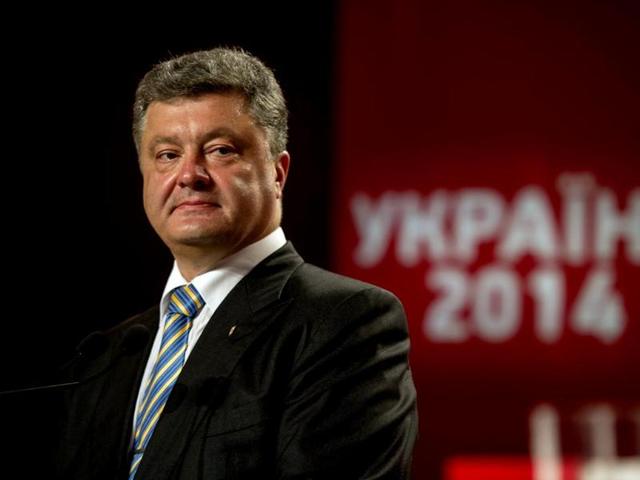 Moscow and Kiev are set to crunch hold talks over a gas dispute Wednesday, a day after Russia ratcheted up tensions by saying it will recognise separatist polls in east Ukraine.
Russian foreign minister Sergei Lavrov told the Izvestia newspaper on Tuesday that the rebel elections, due to take place this weekend, should "go ahead as agreed" and Russia will "recognise the results".
The remarks were seen as one of Moscow's most overt acts of support to date for the separatists in east Ukraine and came as the European Union decided to maintain its punishing sanctions on Russia.
Representatives from both Kiev and Moscow are on Wednesday set to attend EU-brokered talks in Brussels aimed at resolving a bitter dispute over gas, with fears that Moscow may in the coming months halt crucial energy supplies to Europe.
Lavrov is also set to meet Organisation for Security and Cooperation in Europe (OSCE) human rights chief Michael Georg Link on Wednesday, as Moscow faces rising Western pressure over its alleged involvement in Ukraine.
Russia rejects Western accusations that it is behind the armed uprising in Ukraine's east, in which around 3,700 people have been killed since April.
US Secretary of State John Kerry said Moscow's recognition of the rebel vote would be "a clear violation of the commitments made by both Russia and the separatists" in the truce agreement signed in the Belarussian capital Minsk on September 5.
'Peace process under threat'

A spokesperson for Ukraine's Western-backed President Petro Poroshenko said the rebel polls, due next Sunday, "put the entire peace process under threat".
The row over the rebel vote comes after spike in ceasefire violations in the wake of national parliamentary elections last weekend, in which Poroshenko's allies won a thumping victory.
Artillery explosions and small arms fire could be heard in the rebel-controlled city of Donetsk on Tuesday as Ukraine's military lost two soldiers and was forced to abandon an checkpoint at the village of Smile near Lugansk, which has been encircled for nearly fortnight.
Ukraine's military spokesman Andriy Lysenko said 10 servicemen have died there since September.
"We are currently identifying bodies and searching for missing soldiers," he said.
Ukraine's top leadership on Tuesday met visiting US Senator James Inhofe, one of the leading proponents of sending military aid to Ukraine.
Inhofe said that he received a list of weapons Ukraine needs from Defence Minister Stepan Poltorak and will take it back to his armed services senate committee.
EU upholds Russia sanctions

European leaders meeting in Brussels on Tuesday decided to uphold sanctions on Russia, AFP learned.
"Member states are quite united. There has been no development on the ground or change of attitude by Russia to justify the rethinking of the sanctions," a diplomatic source said.
The EU sanctions, coupled with similar measures by the United States, are meant to pressure Russia for backing the rebels and annexing Ukraine's Black Sea province of Crimea in March.
The sanctions have already bitten deeply into the faltering Russian economy, spurring the worst tensions with the West since the Cold War.
With over 95% of ballots counted from the parliamentary elections, the shape of a future ruling alliance is becoming clearer.
The Petro Poroshenko Bloc remain marginally behind Prime Minister Arseniy Yatsenyuk's People's Front, with about 22 percent of the vote each.
The third-placed Self-Reliance party, likewise nationalist and pro-Western, confirmed reports it is considering joining a three-way coalition.
Yatsenyuk is expected to retain the premier's post.
Poroshenko seeks autonomy for rebels

One of Poroshenko's main policies is to make peace with the separatists, granting them autonomy, though not independence. That task looked harder than ever with the rebel elections approaching. They boycotted Sunday's poll for the national parliament.
Poroshenko's government must also tackle corruption and massive debt, and resolve a near-permanent crisis over Russian gas supplies.
German Chancellor Angela Merkel urged Russian President Vladimir Putin in a telephone call Friday to throw his weight behind a quick resolution of the gas dispute as winter looms.
Russia in mid-June cut supplies to Ukraine, demanding Kiev pay sharply higher prices in advance for new deliveries after it ran up what Moscow claims is an unpaid bill of $5.3 billion.
The supply cut heightened concerns that Europe -- which gets about a third of its gas from Russia, half of it passing through Ukraine -- could be badly affected by the dispute this winter.
Western leaders have hailed the Ukraine election as a democratic milestone and have promised to stand by the embattled country.
US President Barack Obama called the election -- declared mostly fair by a European observer team -- an "important milestone in Ukraine's democratic development", while the head of the EU executive, Jose Manuel Barroso, called it a "victory of democracy".
Sunday's election was billed as the final touch to a pro-Western revolution that began in February, when huge street protests ousted Moscow-backed president Viktor Yanukovych after he abruptly rejected a landmark Ukraine-EU pact.
Communists and other Yanukovych allies were routed in the election, although a party made up of his former associates won a small share of seats.
Personalise your news feed. Follow trending topics